After rough start, Aceves sent to Triple-A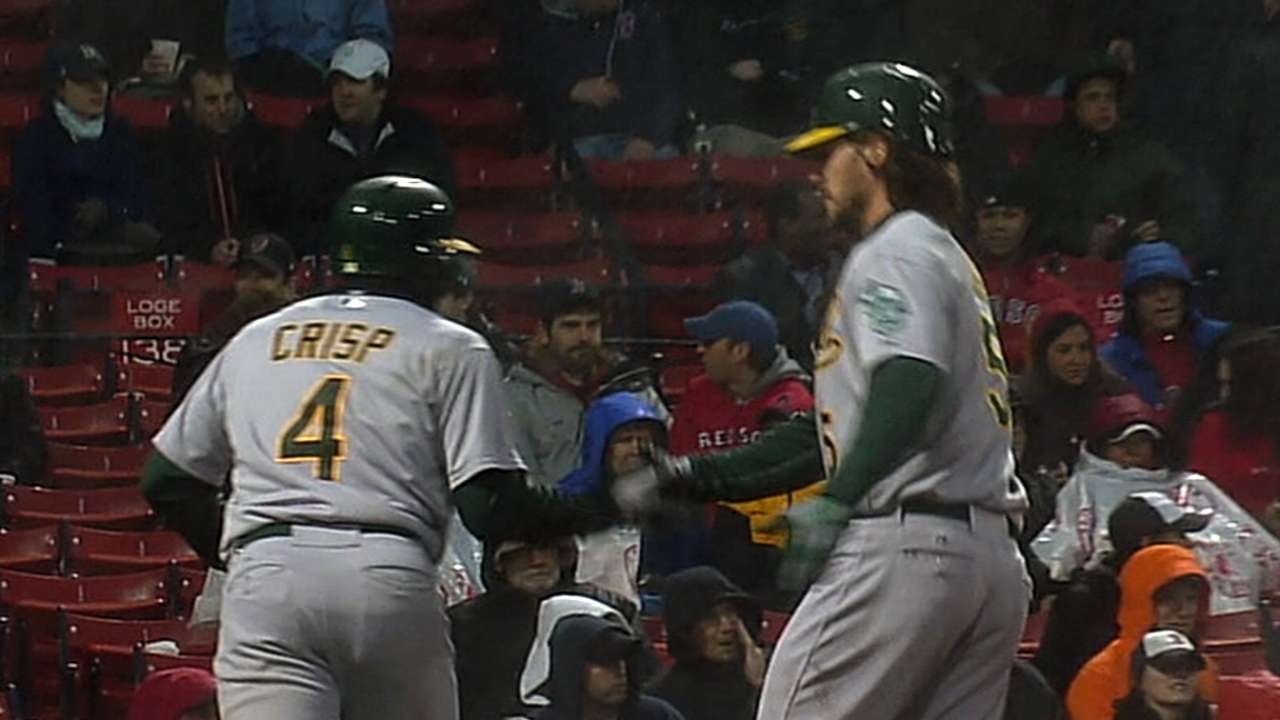 BOSTON -- The body of work is now large enough that the Red Sox can't justify saving a roster spot for Alfredo Aceves just because of his versatility.
Following Wednesday's 6-5 win over the Oakland Athletics -- and less than 24 hours after Aceves completely imploded in a start against that same team -- Aceves was optioned to Triple-A Pawtucket.
The Red Sox called up catcher Ryan Lavarnway from Pawtucket on Thursday, but that move likely will only be temporary, as the Red Sox are expected to activate John Lackey on Sunday.
The slumping Aceves might have hit rock bottom on Tuesday night against Oakland, giving up seven hits, eight runs, four walks and two balks over just 3 1/3 innings. Aceves threw 80 pitches.
After starting the season in the bullpen, the right-hander made three starts for Lackey.
In the first two, Aceves kept his team in the game, but on Tuesday, when things started to go downhill, Aceves seemed to lose focus.
It has been a recurring theme going back to the final couple of months of last season.
Both in 2011 and much of last year, Aceves pitched in mostly high-leverage situations. That changed when Aceves lost his command.
Since Aug. 1, Aceves is 1-5 with an 8.51 ERA over 48 2/3 innings. Batters have a .315 average against him.
"I think the bottom line is just that: The bottom line," said Farrell before Wednesday's game. "You've got to perform to continue to get opportunities. I've had a chance to meet with Alfredo today just to discuss last night -- not so much the role going forward. But it still comes down to continuing to earn those opportunities. There's been mixed results over the time period that you've identified."
Aceves is expected to pitch as a starter in Pawtucket.
Lavarnway, 25, has appeared in 11 games for the PawSox, all at catcher, and has hit .310 (13-for-42) with three doubles, one home run and seven RBIs.
Ian Browne is a reporter for MLB.com. Read his blog, Brownie Points, and follow him on Twitter @IanMBrowne. This story was not subject to the approval of Major League Baseball or its clubs.