'Shipping Up to Boston' returns to Fenway Park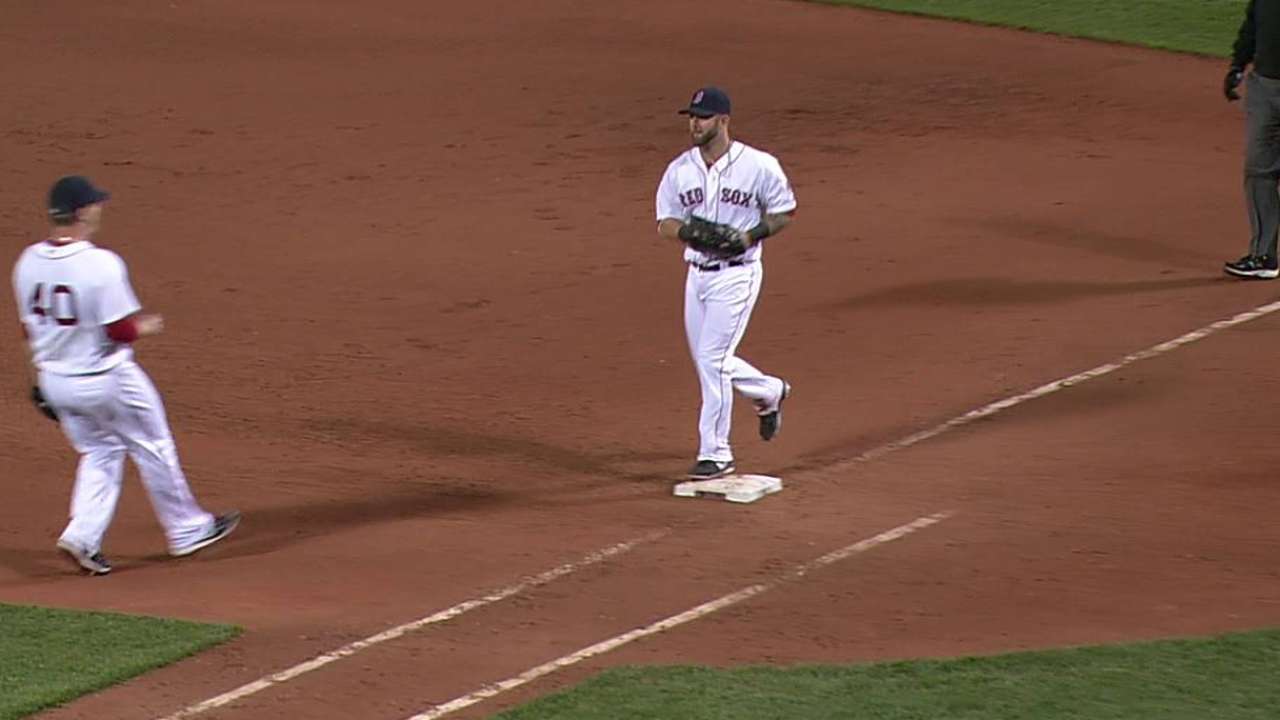 BOSTON -- No, the Red Sox did not re-acquire Jonathan Papelbon, their all-time leader in saves. But Papelbon's old song has been playing on the speakers at Fenway when closer Andrew Bailey enters the game for the top of the ninth.
For most of Papelbon's time in Boston, he came out to the Dropkick Murphy's catchy song "Shipping Up To Boston."
The three men who have done most of the closing since Papelbon's exit from Boston -- Alfredo Aceves, Bailey and Joel Hanrahan -- had all come out to different songs.
But on the heels of the tragic bombings that killed three people at the Boston Marathon and injured nearly 300 others, Bailey and his teammates decided they should bring the song back to Fenway.
"We talked about it first game after we got back here [from Cleveland]," Bailey said. "We decided it's a Boston song, man. It was a staple for this city for such a long time and the fans really enjoy it. It has nothing to do with anything else besides the fans love it and the fact that the song is a Boston song."
The more joy Boston fans can get these days, the better.
"It's just one of those things," said Bailey. "It gets them pumped up and that's what that's about. We've been rolling with it."
Ian Browne is a reporter for MLB.com. Read his blog, Brownie Points, and follow him on Twitter @IanMBrowne. This story was not subject to the approval of Major League Baseball or its clubs.