Sore back keeps Victorino out of starting lineup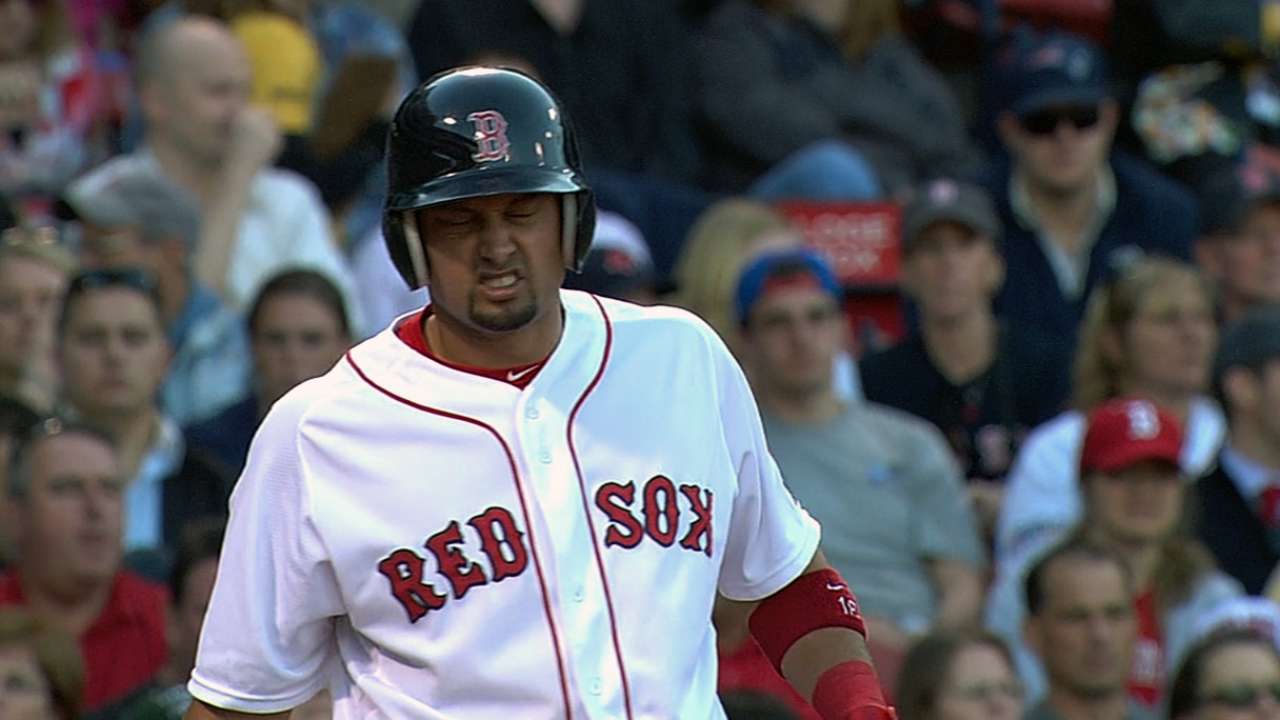 BOSTON -- Right fielder Shane Victorino was held out of the Red Sox's lineup for Thursday's game against the Astros with lower back stiffness and is considered day to day for now.
Victorino reinjured his back while taking a check swing in the sixth inning of Wednesday's 6-5 win against the A's and was removed the next inning. Mike Carp got the nod in left field Thursday, pushing Daniel Nava to right field while hitting second.
Manager John Farrell said he doesn't expect the injury to Victorino to be a long-term one, but the Sox will be more careful this time.
"We won't even consider putting him in the lineup until he's symptom-free, and even then, it might be best-served to give him one additional day after that," Farrell said. "We're going to go on when he's free and clear of the symptoms."
The team is hoping the symptoms will be gone within a couple days.
"We're certainly very optimistic that it's just going to remain a day to day thing, and we'll be able to avoid the DL," said general manager Ben Cherington. "That hasn't even been discussed. We'll see. The time of the year, there's probably a way he can get out and play tonight. I think we're all trying to manage a six- and seven-month season and do the right thing for him. Hopefully it won't be too long."
Jason Mastrodonato is a reporter for MLB.com. Follow him on Twitter @jmastrodonato. This story was not subject to the approval of Major League Baseball or its clubs.