Ortiz sizzling out of the gate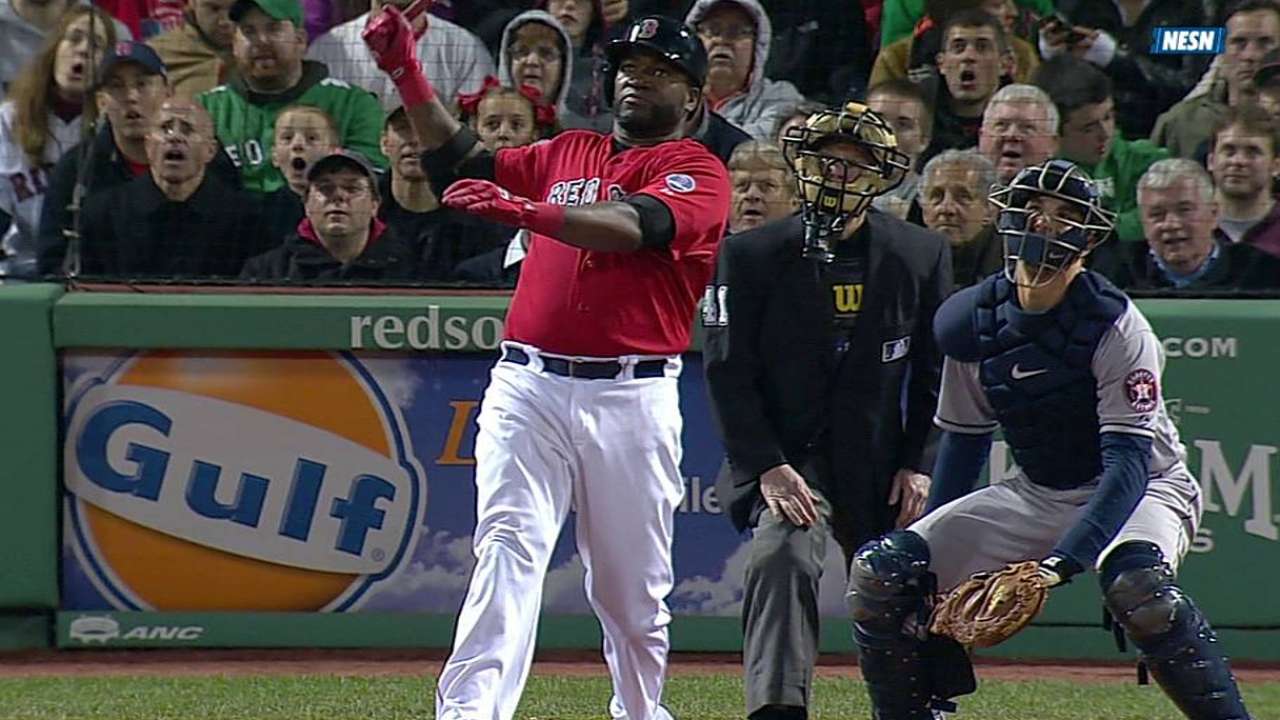 BOSTON -- The Red Sox certainly hoped David Ortiz would be a force in his return from the disabled list, but nobody could have expected him to hit .500 (12-for-24) in his first six regular-season games since last August. And he smacked his second homer in as many nights on Friday.
"Against left-handers, he's let the ball travel deep," said Red Sox manager John Farrell. "He's hit the ball the other way. You know, he's a very good hitter. I don't mean to be at a loss for words here. I'm not trying to dissect it and explain it. It's incredible the production he's had in a short amount of time."
Though Ortiz will likely never match the production he had from 2004-07, he appears to be a better all-around hitter than he was in 2009-10.
"I've been working just to stay short and quick to the ball and not try to do too much," said Ortiz. "I always tell you guys, I'm old enough to know what it takes for me to be what I want to be, and that's pretty much it."
Without question, he has had a late-career resurgence. Last season, Ortiz was hitting .318 with 23 homers before suffering the right Achilles injury in mid-July.
Farrell had to game plan against Ortiz while managing the Blue Jays the last two seasons.
"And across the field, you saw him with more of a willingness to use the wall and to stay inside of pitches," said Farrell. "I think it's allowed him to see the ball better and track the ball longer and maybe, in my own description, say he's not afraid to get jammed. He's not afraid to let the ball get deep and he's so strong, he can fight base hits off the other way.
"When he gets a hanging breaking ball or a fastball that stays in the middle of the plate, he does what he did last night. It's remarkable what he's been able to do, given all of the conditions with which he's come back to."
Though some players find it hard to integrate themselves back into the mix during the season, Ortiz actually felt there was less pressure.
"Actually, it's even better when you join the lineup where everybody's swinging the bat pretty good," Ortiz said. "It's just less pressure."
Ian Browne is a reporter for MLB.com. Read his blog, Brownie Points, and follow him on Twitter @IanMBrowne. This story was not subject to the approval of Major League Baseball or its clubs.