In second outing, Bard struggles with mechanics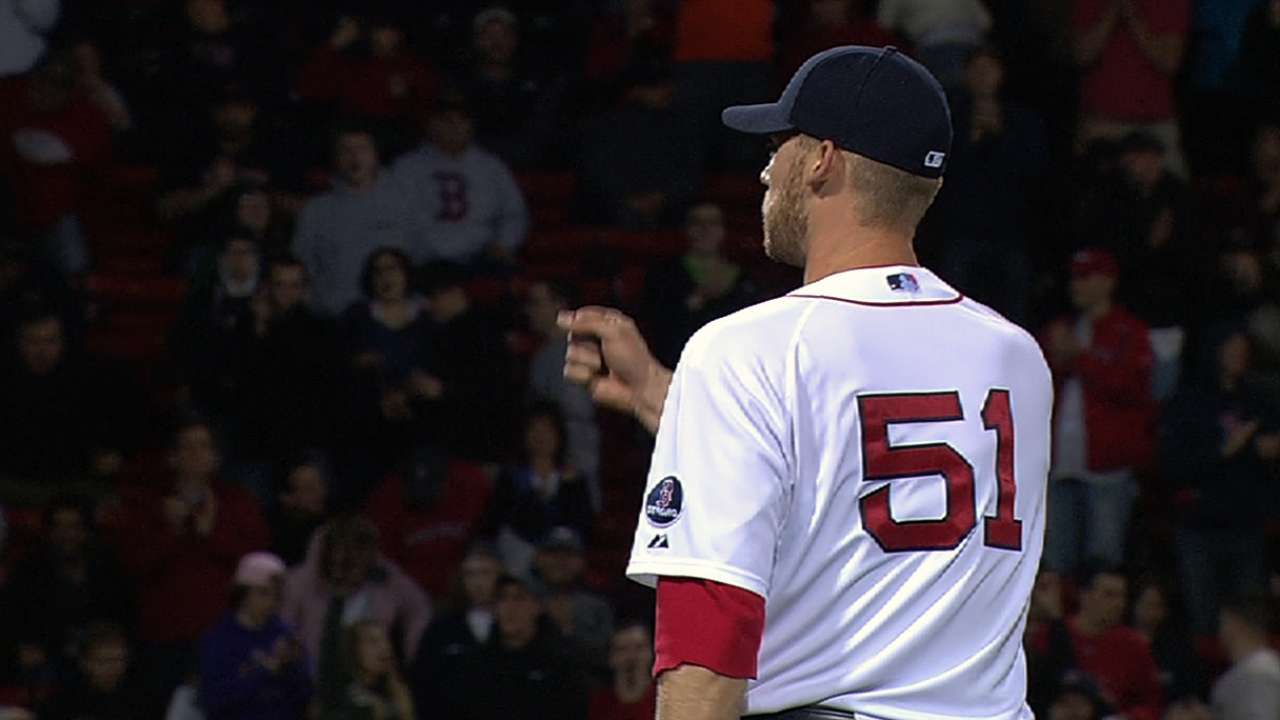 BOSTON -- Daniel Bard entered in the eighth inning of Saturday's 8-4 win over the Astros and threw six straight balls, one strike, and three more balls before being removed by manager John Farrell.
It was Bard's second appearance with the Red Sox this season after throwing a scoreless inning Thursday night, striking out one and walking none.
Bard said he wasn't worried about the two walks he allowed Saturday.
"My slot got a little high," said Bard, who was charged with an earned run when Alex Wilson allowed an inherited runner to score. "I was locked in in the bullpen. I was throwing it as good as I can throw the ball, and then I got into the game and it probably crept up a little high, which is usually not what I want to be doing.
"It's just a matter of adjusting it back to a lower slot. It's nice when you're able to recognize it right away, get to work and fix it for the next time."
After Bard's sixth straight ball, pitching coach Juan Nieves came out for a chat.
"He said it was my tempo, said I was a little slower to the plate than I had been," Bard said. "I think that's probably a valid point. Nothing major. I think it's just that the slot wasn't there and I didn't have time to make adjustments. That's on me."
Before the game, Bard said the most important aspects of pitching successfully are being able to attack hitters while staying in line with home plate.
Bard wasn't able to do either of those last season, when he posted a career-worst 6.22 ERA before being demoted to Triple-A Pawtucket, where his ERA rose to 7.03.
The right-hander spent time working with Bob Tewksbury, the Red Sox's sports psychologist and a former Major League pitcher. That could help him develop a consistent mindset.
"Me and Tewks are tight," Bard said. "We go way back. He's kind of been through the whole journey with me. I know he cares about me as a person as much as he cares about me as a player, so he's just a good guy to talk to. He has a lot of knowledge and wisdom about his game and how to handle things. So he's good to have around."
Ian Browne is a reporter for MLB.com. Read his blog, Brownie Points, and follow him on Twitter @IanMBrowne. Jason Mastrodonato is a reporter for MLB.com. Follow him on Twitter @jmastrodonato. This story was not subject to the approval of Major League Baseball or its clubs.