Rookie Wilson earning respect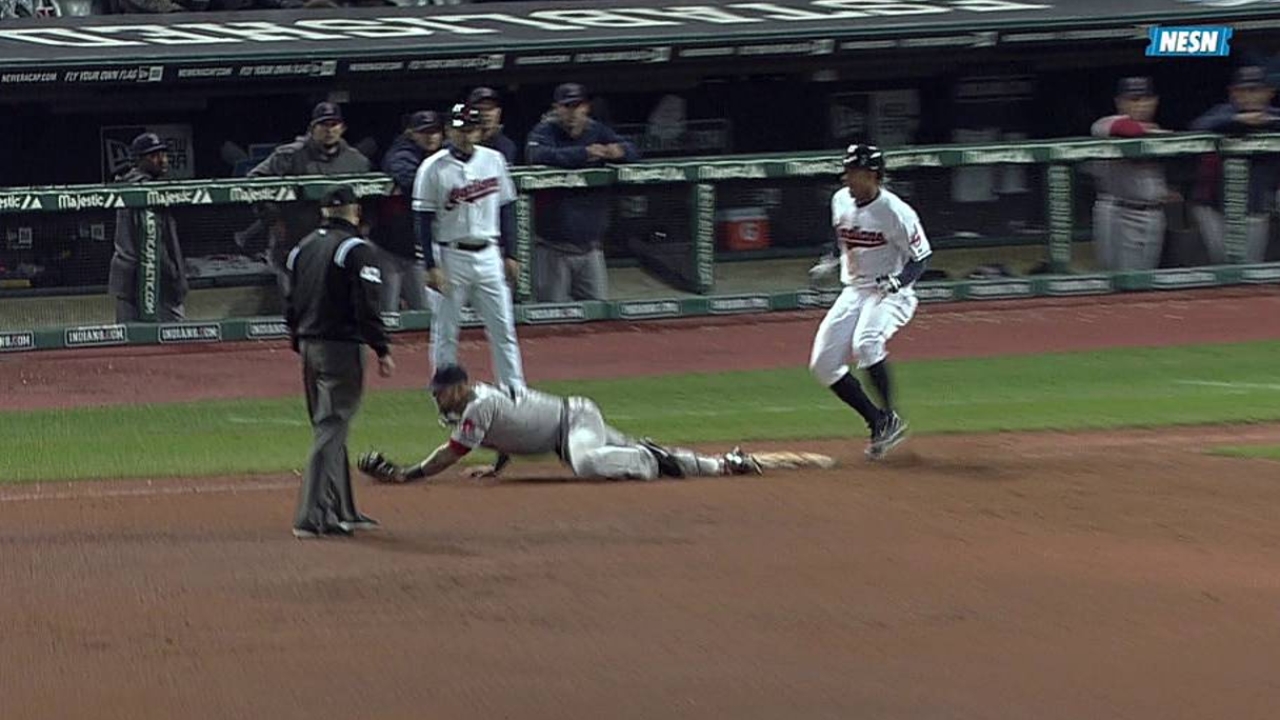 BOSTON -- The Red Sox were hoping Alex Wilson would be a consistent arm, as one of the last guys in their bullpen.
They didn't expect him to consistently put up zeroes.
Wilson relieved Daniel Bard in Saturday's 8-4 win over the Astros, and cleaned up after Bard walked the first two batters in the eighth. He struck out Rick Ankiel for his fourth strikeout in six innings with the Red Sox this season.
"He challenges hitters, throws the ball over the plate," manager John Farrell said. "He's doing a very good job. He's not fearing the situation that he walks into."
Wilson, a 26-year-old right-hander who was drafted in the second round of the 2009 First-Year Player Draft out of Texas A&M, has consistently posted strong strikeout numbers in the Minors -- averaging more than a strikeout per inning over five seasons.
"His first couple of outings, he'd walk the first guy and then turn the double play after that -- and really wasn't tested too much," Farrell said. "As we saw in Spring Training, I think there's a more relaxed guy on the mound because he experienced Major League camp a year ago and he's pitching with that same mound presence right now."
With Daniel Bard likely on his way back to Double-A Portland to make way for Joel Hanrahan to come back from the 15-day disabled list, Wilson could stick around longer than initially expected. He's impressed enough to earn respect around the Red Sox's clubhouse.
"To come into a game last night with a four-run lead, to pitch a clean inning and not have to have your closer up getting loose in the event of something taking place, [Wilson did a] solid job last night," Farrell said. "The overall confidence that he shows on the mound, he doesn't pitch away from contact."
Jason Mastrodonato is a reporter for MLB.com. Follow him on Twitter @jmastrodonato. This story was not subject to the approval of Major League Baseball or its clubs.