Nava making the most of his opportunity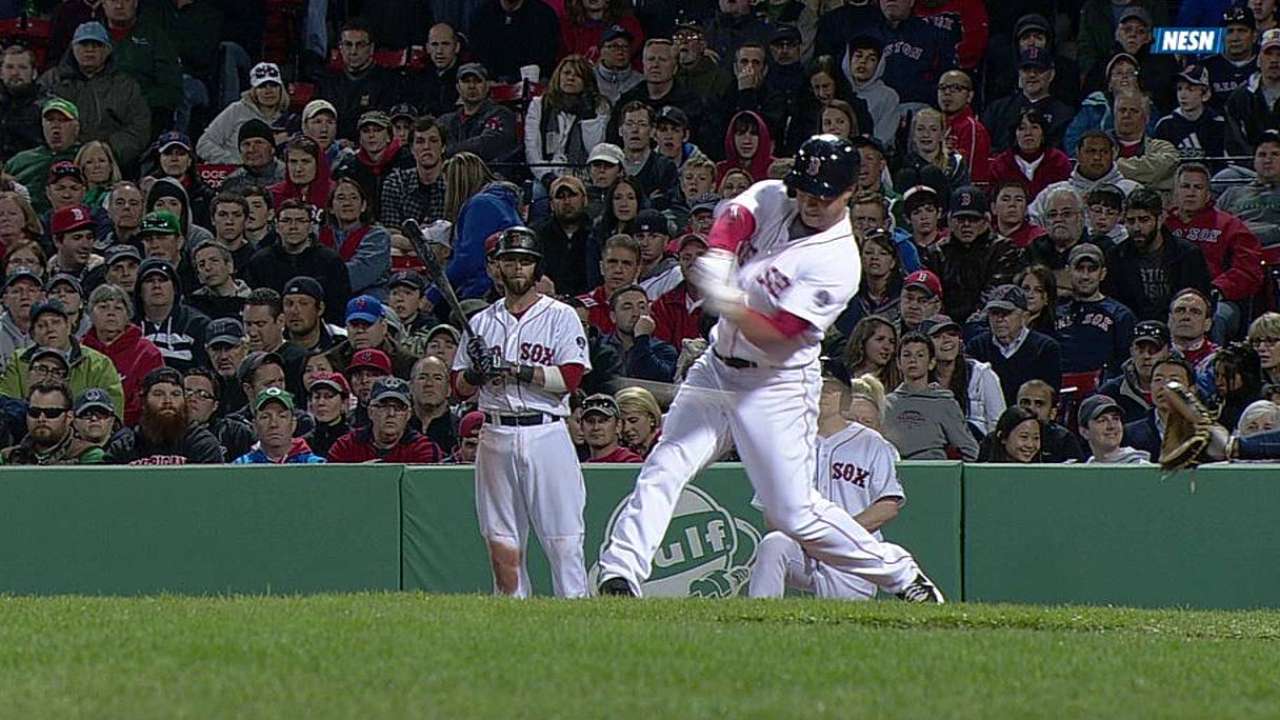 BOSTON -- John Farrell didn't know a whole lot about Daniel Nava when he returned to become Boston's manager this season.
But Farrell has witnessed the latest chapter in the story, as Nava -- who has been doubted at every level -- has become one of the more consistent hitters on the Red Sox's roster this April.
To Farrell, Nava is no longer just a feel-good story, plucked out of the Independent Leagues after spending two years as the equipment manager at Santa Clara University.
"He's gained valuable experience at this level," Farrell said. "I'm sure it's given him confidence. He believes he can compete and contribute every day at this level."
Nava entered Sunday's game against the Astros with a .402 on-base percentage, 11th-best in the American League. While he's always been a player who is going to earn at least one good pitch in at-bat (he's 71st among all AL batters, averaging 3.74 pitches per plate appearance), Nava has gotten better at making pitchers pay for mistakes.
"The one thing he always showed was patience at the plate, a good overall approach," Farrell said. "He's believed in himself more now that he's gotten more at-bats at the big league level. He's picked out counts where he's looked to drive the ball with a little more authority, which has been the case.
"It speaks a lot about what he's done personally and the work he's put in. I don't even think twice about putting his name in the lineup. He's a very good player."
Jason Mastrodonato is a reporter for MLB.com. Follow him on Twitter @jmastrodonato. This story was not subject to the approval of Major League Baseball or its clubs.