Victorino has lower-back inflammation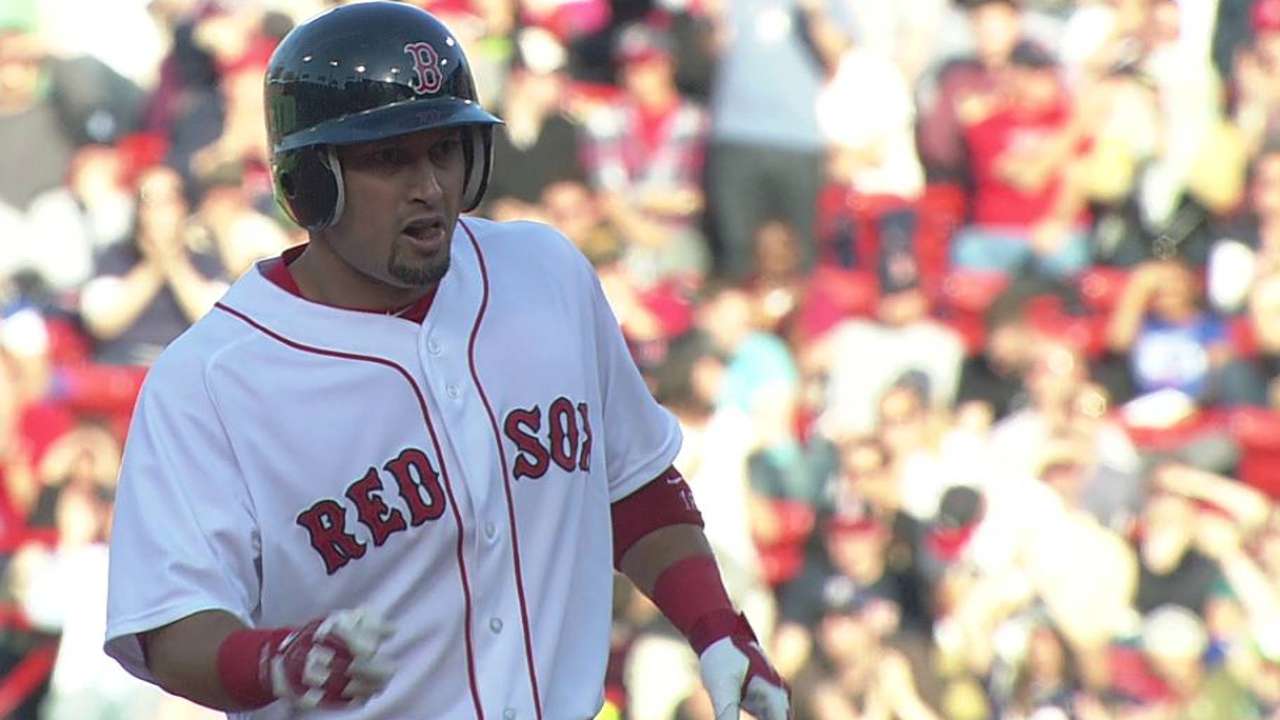 BOSTON -- Shane Victorino had an MRI that revealed inflammation in his lower back and is receiving treatment.
Victorino, who hasn't played since Wednesday, is improving, according to manager John Farrell. But a decision will be made early on during the Red Sox's upcoming trip to Toronto as to whether or not the right-fielder will need to be placed on the 15-day disabled list.
"We feel like, just in talking with [general manager Ben Cherington], when you start to get into more than half of what the 15-day DL period would be, then you've really got to look at making a decision on a roster [spot] -- at that point, being able to [make the injury date retroactive]," said Farrell. "We're still a few days away from that."
Jackie Bradley Jr., who was optioned to Triple-A Pawtucket upon the return of David Ortiz on April 19, will be spending his 10th day in the Minors on Sunday, making him eligible to be recalled for Tuesday's game against the Blue Jays, if the Red Sox were inclined to do so. Bradley is the only other healthy outfielder on the 40-man roster. Bradley is 7-for-31 (.226) with five walks and 10 strikeouts at Pawtucket.
Jason Mastrodonato is a reporter for MLB.com. Follow him on Twitter @jmastrodonato. This story was not subject to the approval of Major League Baseball or its clubs.