Victorino hits off tee, but still out of lineup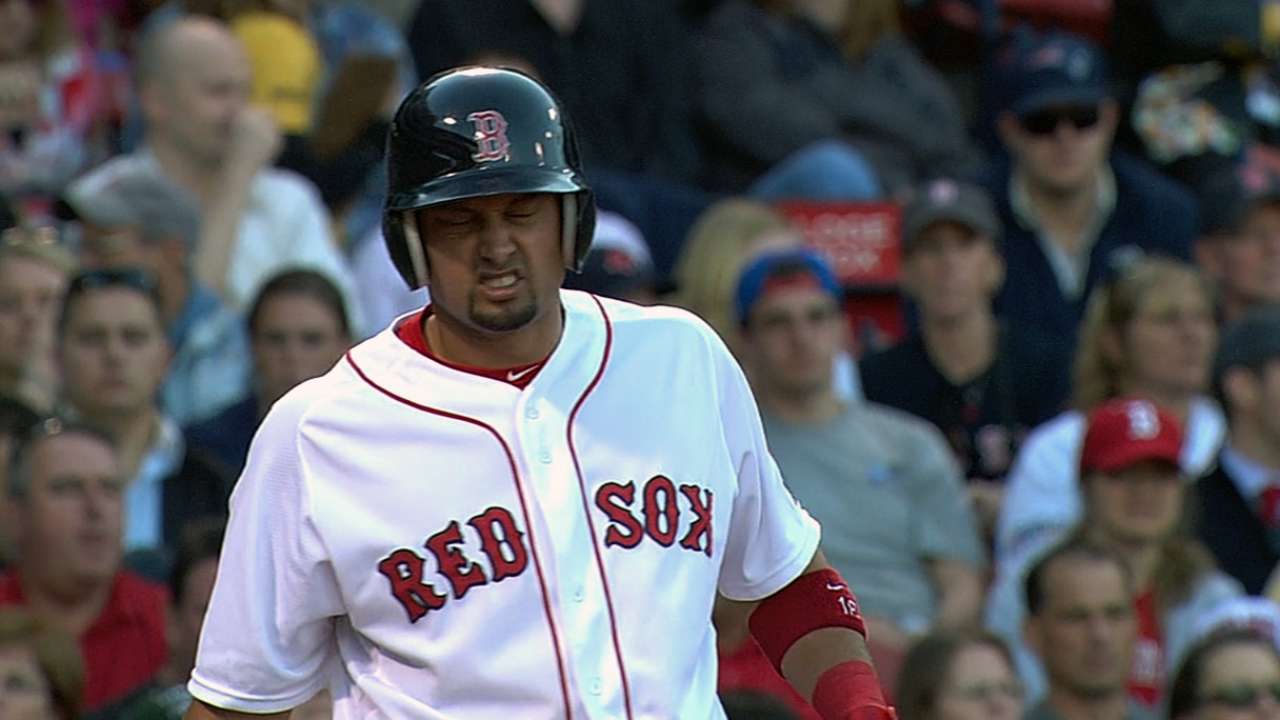 TORONTO -- Shane Victorino, who has been out since Thursday with lower back stiffness, swung in the cage and hit off a tee Tuesday for the first time since the injury.
The plan is for Victorino to ramp up the intensity Wednesday, and providing he responds well, the veteran will take part in batting practice Thursday. At that point, the Red Sox will then make a decision on whether to place him on the disabled list.
Manager John Farrell is optimistic the team will be able to get by with a short-handed bench against Toronto before getting Victorino back for Boston's weekend series vs. Texas.
"He's showing some improvement," Farrell said. "As we get toward the end of this series, we may have to consider some roster change. But based on the improvement that he's showing, we are still hopeful.
"We get through this series and find out where he's at. Depending on how many days are needed at that point, that's probably the threshold come Thursday where we might have to adjust."
Despite the progress Victorino continues to make, Farrell added that the 32-year-old has already experienced two flare-ups since the initial injury, so the Red Sox will take a cautious approach with the right fielder.
Victorino is batting .292 with a .358 on-base percentage and three stolen bases over 19 games.
Daniel Nava started his fifth consecutive game in right field for the series opener against the Blue Jays.
Chris Toman is a contributor to MLB.com. This story was not subject to the approval of Major League Baseball or its clubs.