Farrell firm believer in weighted ball program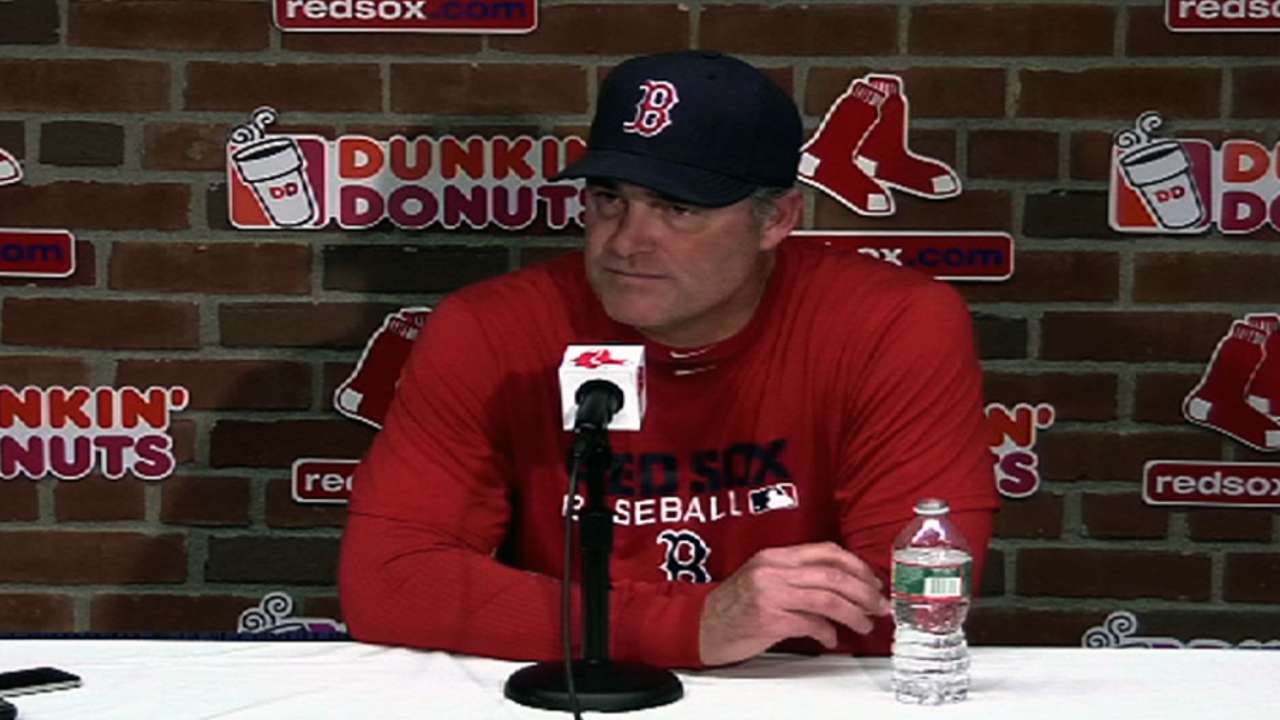 TORONTO -- A weighted ball program that reliever Steve Delabar introduced to the Blue Jays last year has caught the eye of Red Sox manager John Farrell.
The program, designed by Jamie Evans, helped Delabar gain four-plus mph on his fastball and is now something Farrell's youngest son, Luke, has turned to. Luke Farrell has also seen his velocity increase four mph and he's now able to hit 94 on the radar gun.
Farrell, Toronto's former manager, brought in Evans to talk to the Blue Jays last year during a road trip in Baltimore. After hearing what Evans had to say and the results that Delabar got, Blue Jays reliever Brett Cecil also turned to it and has enjoyed an uptick in velocity, too.
It's a program that Farrell has brought up with people in the Red Sox organization.
"We've had discussions, not to implement on a broad scale, but I think it's definitely worth maybe a pilot program to take a closer look at it," Farrell said. "There is a lot of validity to it."
Farrell said that Evans pretty much guarantees that he can help a pitcher gain at least four mph. While Farrell wasn't sure if it was something that organizations would start implementing in the future, he said it's certainly getting the attention of many.
As more players start turning to it and reaping the rewards, it will help bolster the program's credibility. Then, Farrell said, that's when an organization could look to apply it full scale.
Some players are skeptical of throwing with weighted balls due to injury concern, but Farrell said there are added components to Evans' program that make it much safer. Players perform mock or partial throws with the weighted baseball, which is placed in a sock, and hold it in a position on a follow through to help increase strength -- one of the differences from simply throwing with a heavier ball, Farrell said.
The program is designed specifically for each person based on age, height and weight.
"[Luke] was tested the same day Brett [Cecil] was to go through the initial assessment down there [in Baltimore]," Farrell said. "The benefits that both Brett and Delabar have experienced -- there is validity to the program."
Chris Toman is a contributor to MLB.com. This story was not subject to the approval of Major League Baseball or its clubs.