Big Papi extends hitting streak to 22 games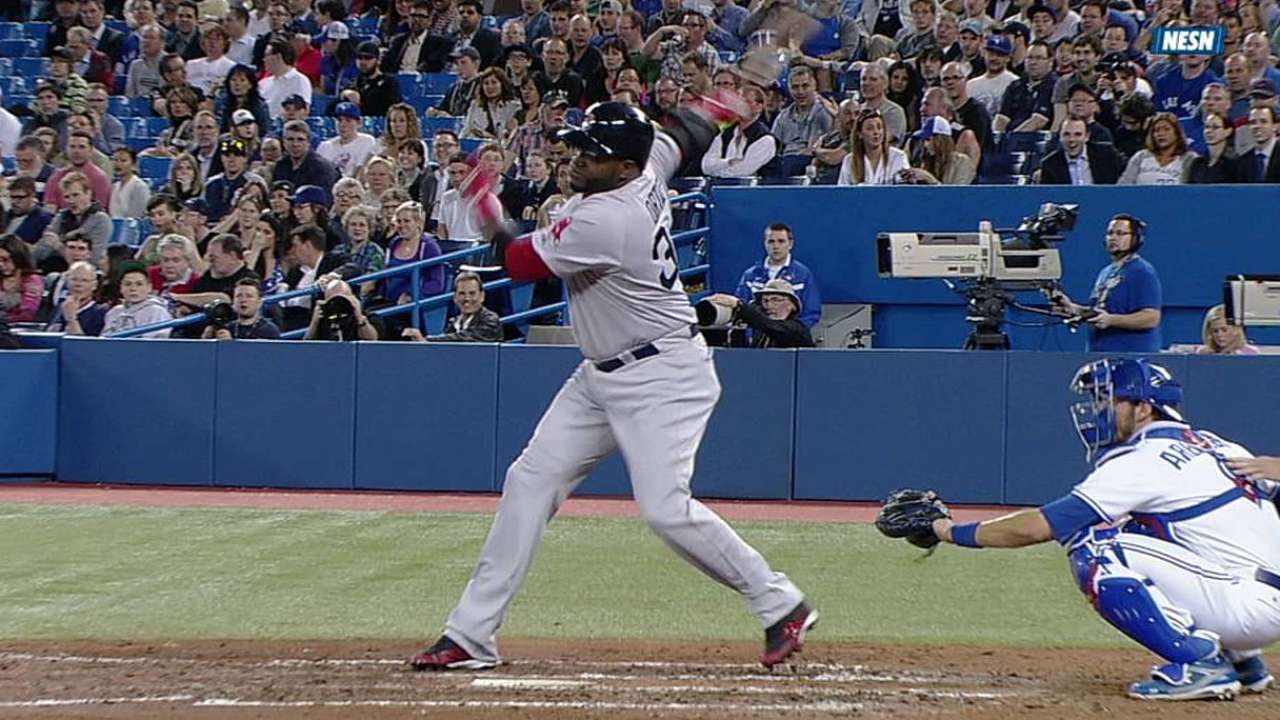 TORONTO -- Red Sox designated hitter David Ortiz extended his career-high hitting streak to 22 games, which dates back to July 2 of last season, with a double off Blue Jays starter Mark Buehrle to lead off the sixth inning of Wednesday's 10-1 Boston victory.
Ortiz drove a 1-1 offering from Buehrle off the wall in left field and slid into second base, narrowly beating left fielder Melky Cabrera's throw.
The veteran slugger has hit safely in 10 straight games to begin the year, which is his longest hit streak to start a season. Coco Crisp, in 2002, was the last Red Sox hitter to begin a season with a 10-game hit streak.
Ortiz was seen before the contest hitting the ball to the opposite field, which is a part of his game manager John Farrell said has improved in recent years. By using all fields, Ortiz forces teams to lessen the use of a defensive shift on him or pay the price for leaving the left side of the infield open.
During Spring Training, Farrell noticed that Ortiz was consistently working on hitting the ball everywhere, he said.
"He knows he has power, obviously, it's more about plate coverage and hitting ball where it's pitched," the skipper said.
Farrell said Ortiz can track the ball deep in the zone, something that allows him to go the other way and has made him a more complete and dangerous hitter.
"He's obviously strong enough to drive the ball to all fields," Farrell said. "I think that is one of the main reasons he has become so good against left-handed pitching."
The only Major Leaguer to record a hit streak longer than 22 games while playing exclusively as a DH is Paul Molitor, who hit safely in 39 consecutive contests in 1987.
Ortiz is batting .487 with three homers, 15 RBIs and a 1.409 OPS.
"David's presence can't be [overstated] in any way," Farrell said.
Chris Toman is a contributor to MLB.com. This story was not subject to the approval of Major League Baseball or its clubs.