Scuffling Middlebrooks given reprieve in finale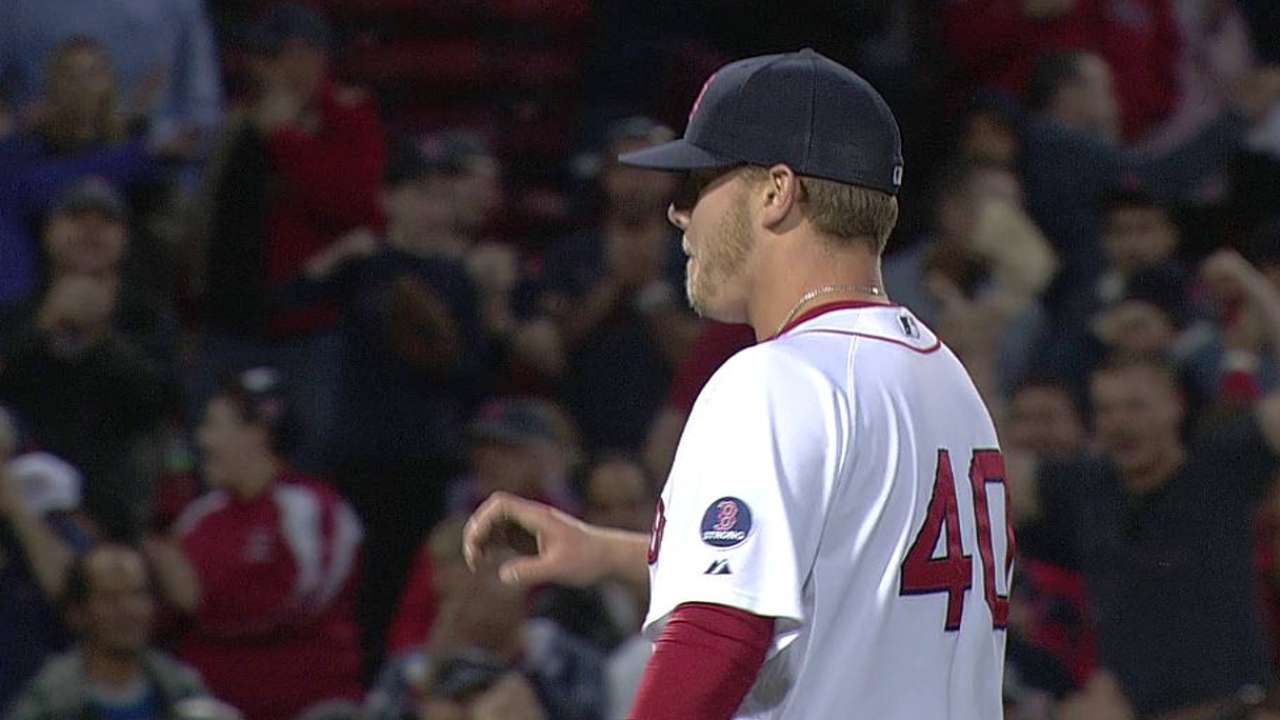 ARLINGTON -- For just the second time this season, Will Middlebrooks was not in Boston's starting lineup for Sunday's finale vs. the Rangers. The third baseman has endured a sophomore slump in recent weeks, and is 3-for-19 on the road trip.
"Yeah, this is to get him off his feet," said Red Sox manager John Farrell. "We had planned on this road trip to try to rotate some guys and get some guys off their feet, and today is that day for Will."
Yu Darvish, who has nasty stuff, was probably not a bad opponent for Middlebrooks to take a day off against.
"Yeah, Yu is a very good pitcher," said Farrell."I don't know if it's strictly because Darvish is on the mound. It's more where we are with the day game after the night game, and [had] a planned day down for him."
Shane Victorino, who recently came back from a back injury, also was out of the lineup. And catcher David Ross subbed for Jarrod Saltalamacchia behind the plate with the day game following Saturday night's contest.
Playing in his home state of Texas, Middlebrooks obviously wishes he was going a little better right now.
"I'm fine. I know I'm a good player," Middlebrooks said. "I know it's been a tough couple of weeks, tough couple of days, especially being home and everybody is here. It's tough to play like that. I know it'll get better. It's just a rough patch. Keep my confidence. I know I'm going to get just as hot as I am cold right now."
Ian Browne is a reporter for MLB.com. Read his blog, Brownie Points, and follow him on Twitter @IanMBrowne. This story was not subject to the approval of Major League Baseball or its clubs.