Bailey slated for MRI on biceps Monday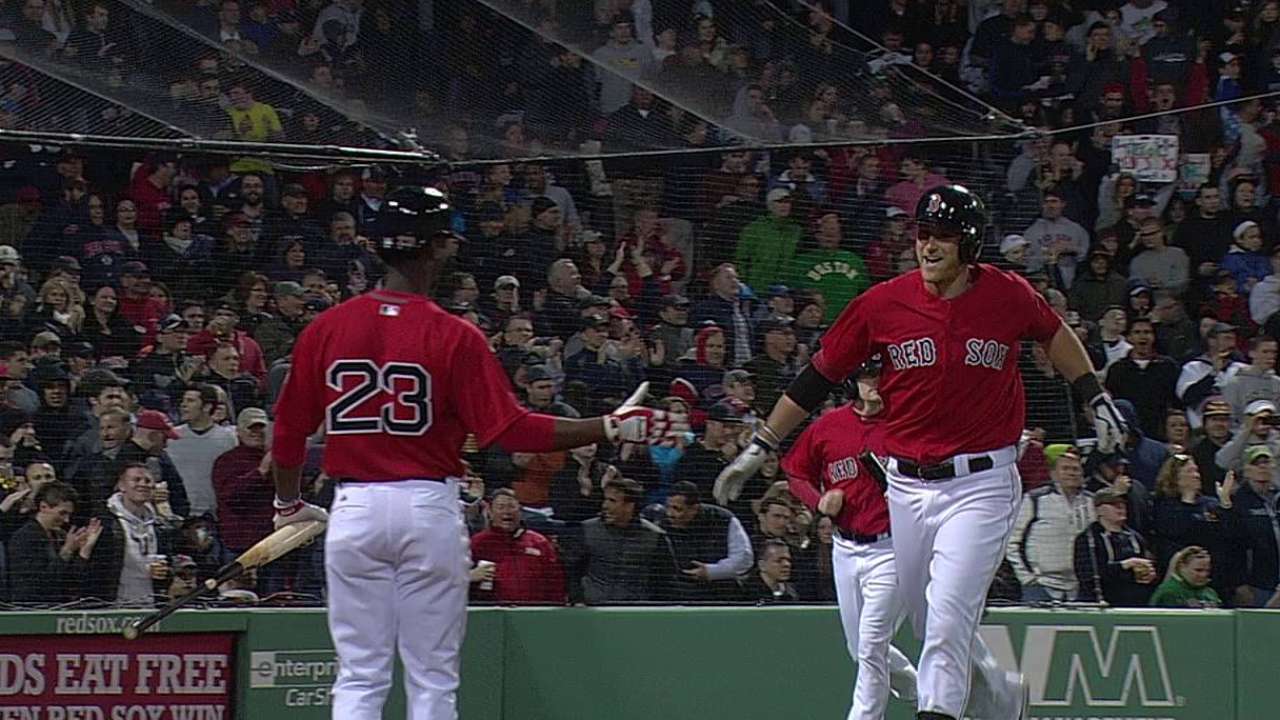 ARLINGTON -- Andrew Bailey was unavailable for Sunday's finale against the Rangers, as the Red Sox will have the closer undergo an MRI on his ailing right biceps in Boston on Monday.
Bailey first felt the injury on April 28 while pitching against the Astros, and he hasn't pitched in the ensuing week.
"We will stay away," manager John Farrell said about Sunday's game. "He's got an exam scheduled for tomorrow morning as much to give him some peace of mind in what he's dealing with, because it's in that last 10 percent of intensity where he feels some of the symptoms he's going through. For our own information and his peace of mind, we've got to get that looked at thoroughly."
Once the Red Sox get the results of the MRI, they can decide whether to put Bailey on the disabled list, a move that could be back-dated to April 29.
John Lackey was out for three weeks with a biceps injury earlier this season. But Farrell doesn't see much of a correlation between the two injuries.
"No, John's was in the belly of the muscle," said Farrell. "Down, closer in the mid range of the muscle. This is a little bit higher up. Obviously, he's getting some inflammation in there. To what extent, that's where the tests are going to come [in handy]."
With Bailey out of the mix, Farrell is trying not to ask too much of his other key relievers.
"We have everyone available today with the exception of Andrew, so we're fully covered for today," Farrell said. "But in general, in the bigger picture, yeah, we've got to be careful of certain guys. Innings by starters are key."
Ian Browne is a reporter for MLB.com. Read his blog, Brownie Points, and follow him on Twitter @IanMBrowne. This story was not subject to the approval of Major League Baseball or its clubs.