Middlebrooks, Ross return to lineup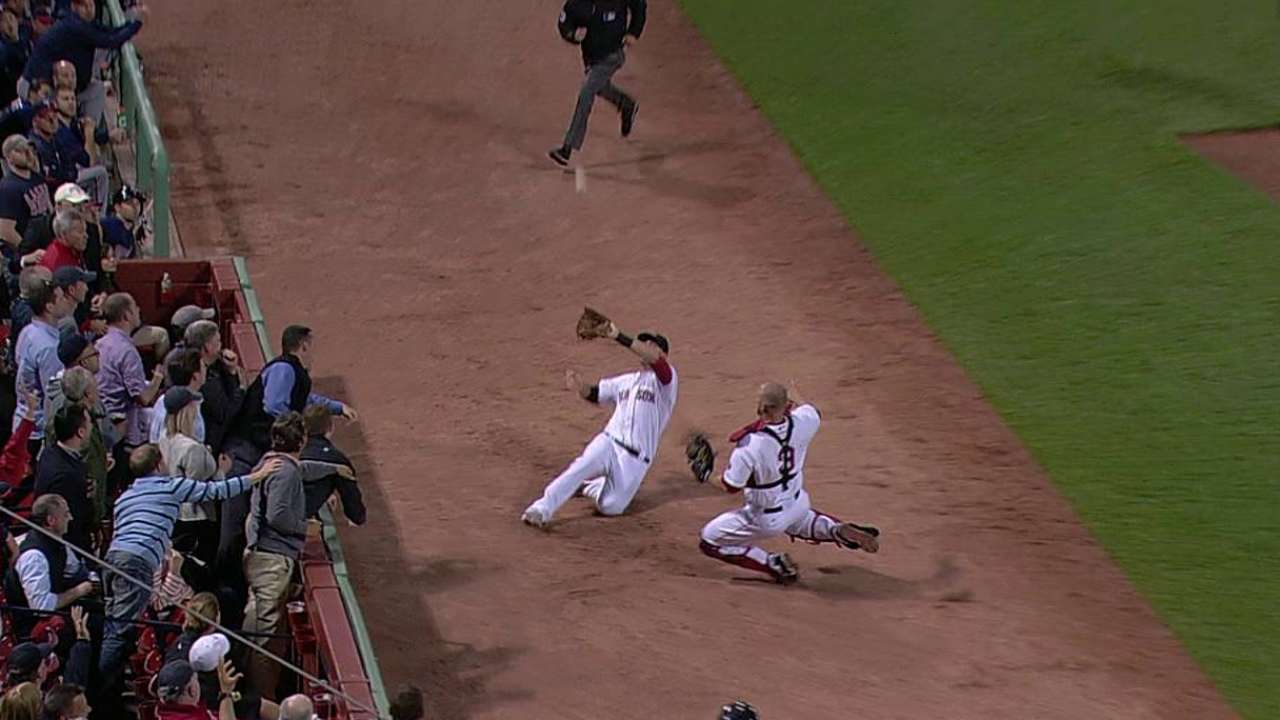 BOSTON -- The Red Sox had Will Middlebrooks and David Ross back in the starting lineup on Thursday night, just two nights after they collided in foul territory.
In particular, there was initial concern for Middlebrooks, who had tests done on his right side to rule out a rib or oblique injury.
Instead, Middlebrooks just has lingering soreness.
"It's still pretty sore, pretty tender. I got a nice little bruise on my ribs," Middlebrooks said. "I thought I got hit by a truck. I've got to pick the biggest guy on the team to pick on? But it was actually the wall that got me the best. But I'm fine, good enough to play. I actually wanted to play yesterday, but [didn't for] precautionary reasons."
Now that Middlebrooks is back, he can return to the quest of trying to get out of a slump that has followed him for several weeks.
"It's a little sore, but I think the way I've been swinging lately, I don't think it's going to get much worse," quipped Middlebrooks. "Just want to get out there and maybe this will turn some things around for me."
Does Middlebrooks feel any closer to regaining his groove?
"I'm feeling more comfortable and you know, it's coming," said Middlebrooks. "I'm just going to keep on grinding, keep doing what I can to help us win."
Ian Browne is a reporter for MLB.com. Read his blog, Brownie Points, and follow him on Twitter @IanMBrowne. This story was not subject to the approval of Major League Baseball or its clubs.