Doubront to get extra rest, start Thursday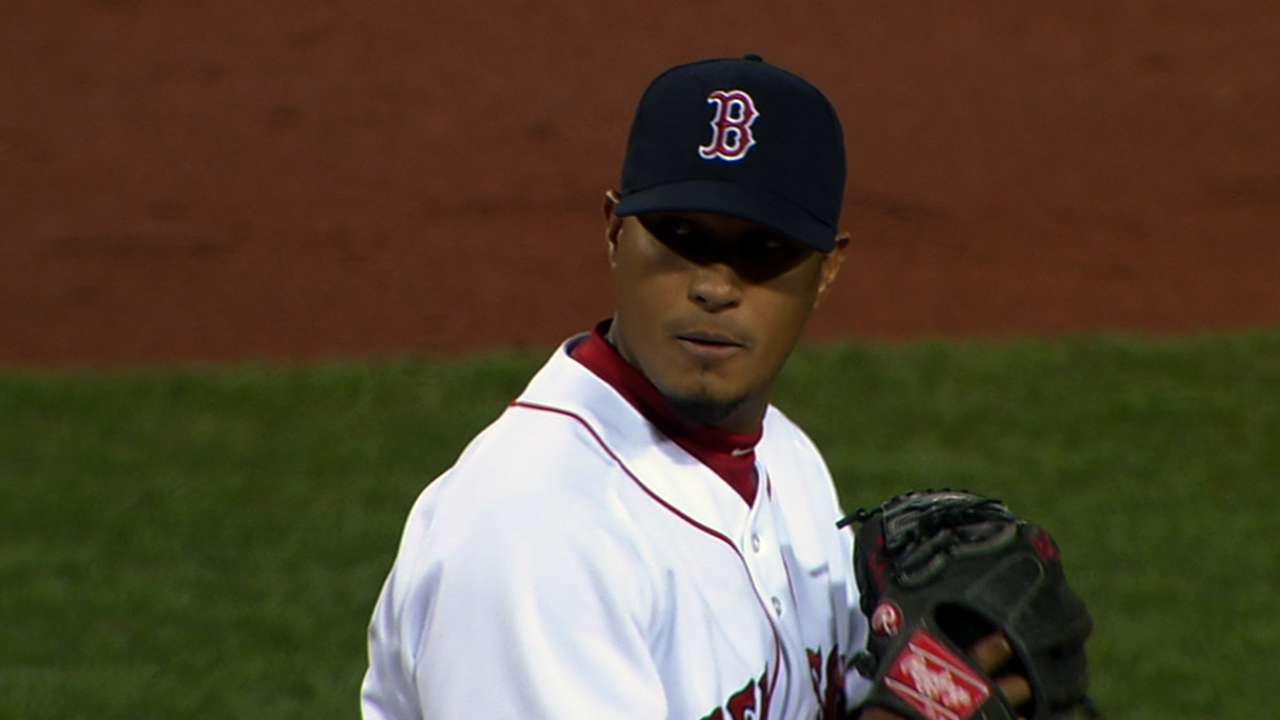 BOSTON -- Left-hander Felix Doubront will continue working through his struggles in the rotation, Red Sox manager John Farrell confirmed Friday.
Doubront will get six days' rest this time, though, with his next start coming on Thursday against Tampa Bay in St. Petersburg, Fla.
With an off-day on Monday, the Red Sox will skip Doubront's spot in the rotation and allow John Lackey to pitch Tuesday. That would leave Jon Lester, who started Friday night's series opener against Toronto, to pitch Wednesday.
Working with a fastball down almost three mph, going from 92.8 mph last season to 90.2 mph this season, according to FanGraphs, Doubront has struggled to put hitters away, allowing a .326 batting average that has led to a 6.40 ERA in six appearances this season.
Farrell said there is no sign of injury to the 25-year-old hurler.
"And that's what's so perplexing in this," Farrell said. "You try to pinpoint one thing that might lead to some reduction of velocity, but we're still working at that."
Doubront will not be available out of the bullpen, instead taking the extra time to work out the kinks.
"Work is still being done through the review of his delivery," Farrell said, "any slight adjustments that might need to be made. This is not an overhaul by any means. I'm not even suggesting that a slight adjustment needs to be made, but we're reviewing everything that goes into his five-day work routine."
Jason Mastrodonato is a reporter for MLB.com. Follow him on Twitter @jmastrodonato. This story was not subject to the approval of Major League Baseball or its clubs.