Marathon bombing victim Abbott throws out first pitch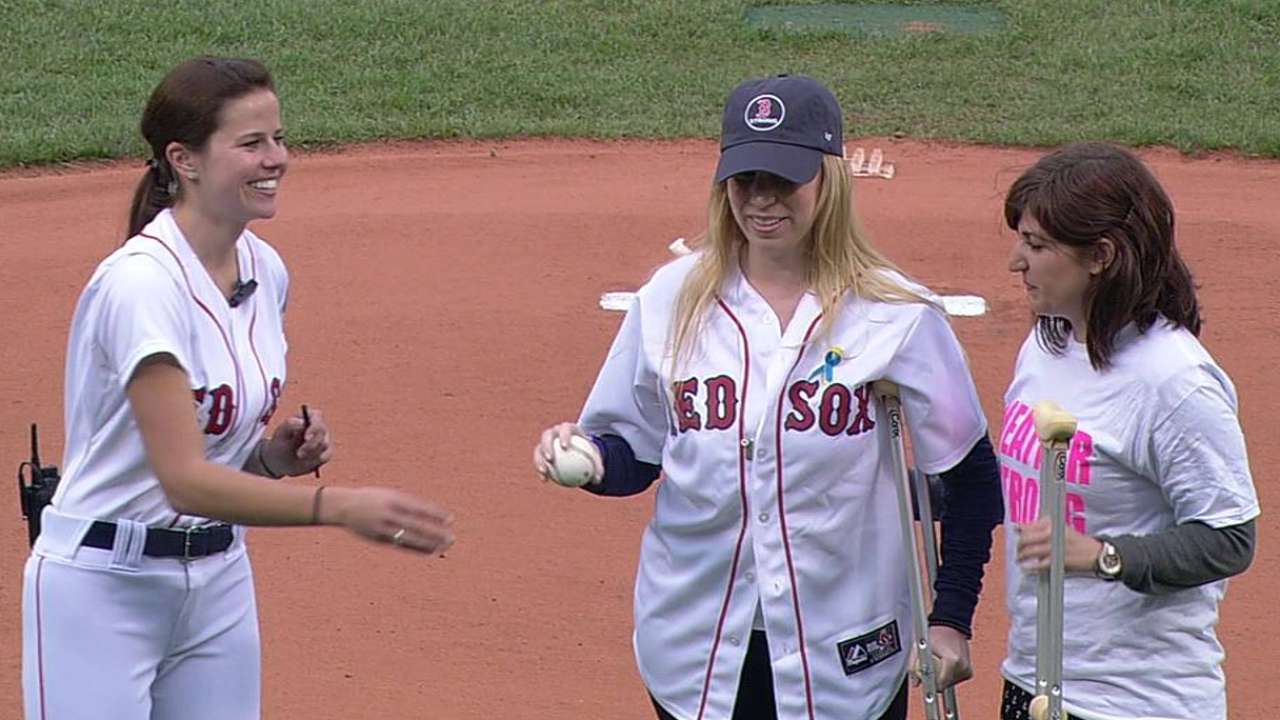 BOSTON -- In one of the more emotional ceremonial first-pitches at Fenway Park, Heather Abbott hopped on her only leg from the Red Sox's dugout to the pitcher's mound on Saturday afternoon.
The Red Sox have had several Boston Marathon bombing victims at Fenway over recent weeks, but this one was particularly striking.
Leaning on a pair of crutches, Abbott threw to Jarrod Saltalamacchia, who caught the pitch, signed an autograph and gave her a hug.
Almost one month ago, Abbott's left foot was injured so badly near the finish line that doctors were forced to amputate her leg below the knee.
"The prosthetic is something I'm going to have to get used to," she told reporters at Brigham and Women's Hospital in late April. "I think I have a better chance of living my life the way I used to."
The 38-year-old from Newport, R.I. wants to run and participate in Zumba classes again.
She got a start in that direction by playing a little baseball.
Jason Mastrodonato is a reporter for MLB.com. Follow him on Twitter @jmastrodonato. This story was not subject to the approval of Major League Baseball or its clubs.