Victorino cleared to play after hospital tests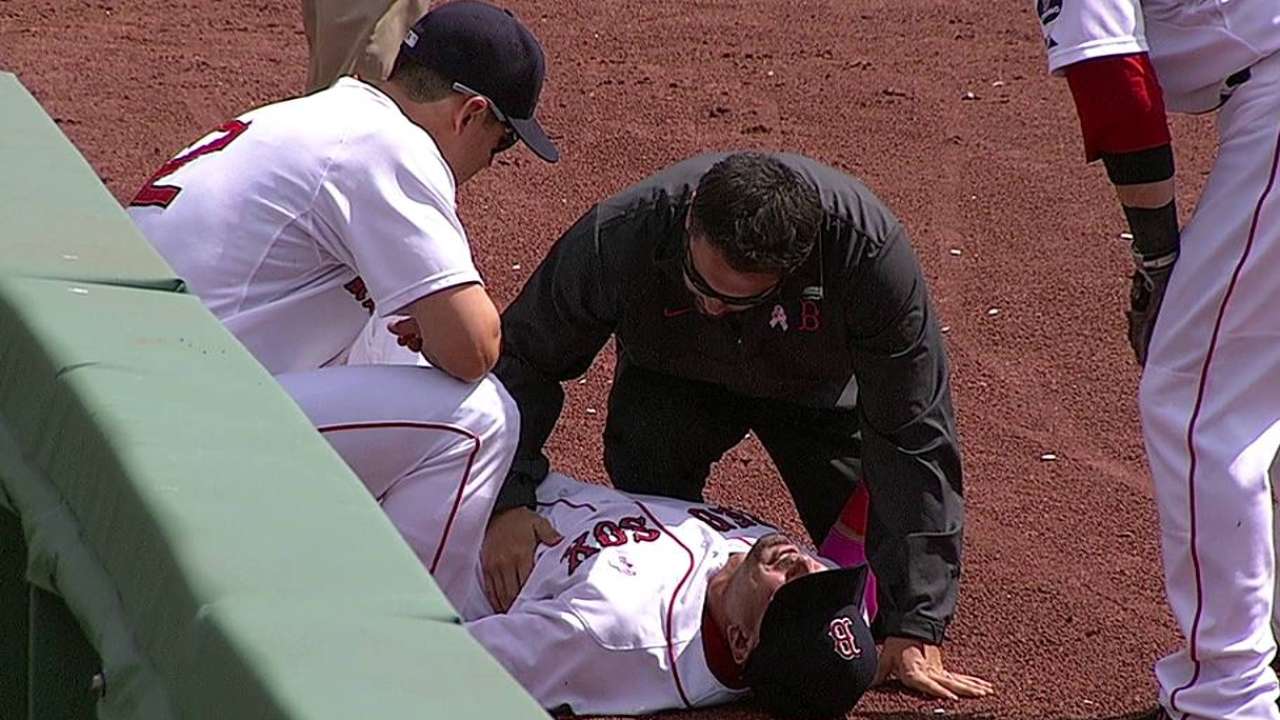 BOSTON -- Shane Victorino, who earlier this season missed a week and a half because of stiffness in his lower back, passed his tests at Massachusetts General Hospital on Monday and was cleared to play when the Red Sox open a road trip Tuesday at Tampa Bay.
Victorino was taken to the hospital after Sunday's 12-4 loss to the Blue Jays, during which he made hard contact with the right-field wall while trying to rob Emilio Bonifacio of a home run in the fourth inning. He appeared to hit his ribs on the short wall, and he immediately fell to the ground. After a visit from the training staff, he remained in the game and took his next at-bat, and wasn't removed until the seventh.
"The way Shane hit the wall, he started to stiffen up as the game went on," said manager John Farrell. "And given what he's been dealing with, low back-wise, we weren't going to take any chances further today."
Jason Mastrodonato is a reporter for MLB.com. Follow him on Twitter @jmastrodonato. This story was not subject to the approval of Major League Baseball or its clubs.