Bailey takes next step toward return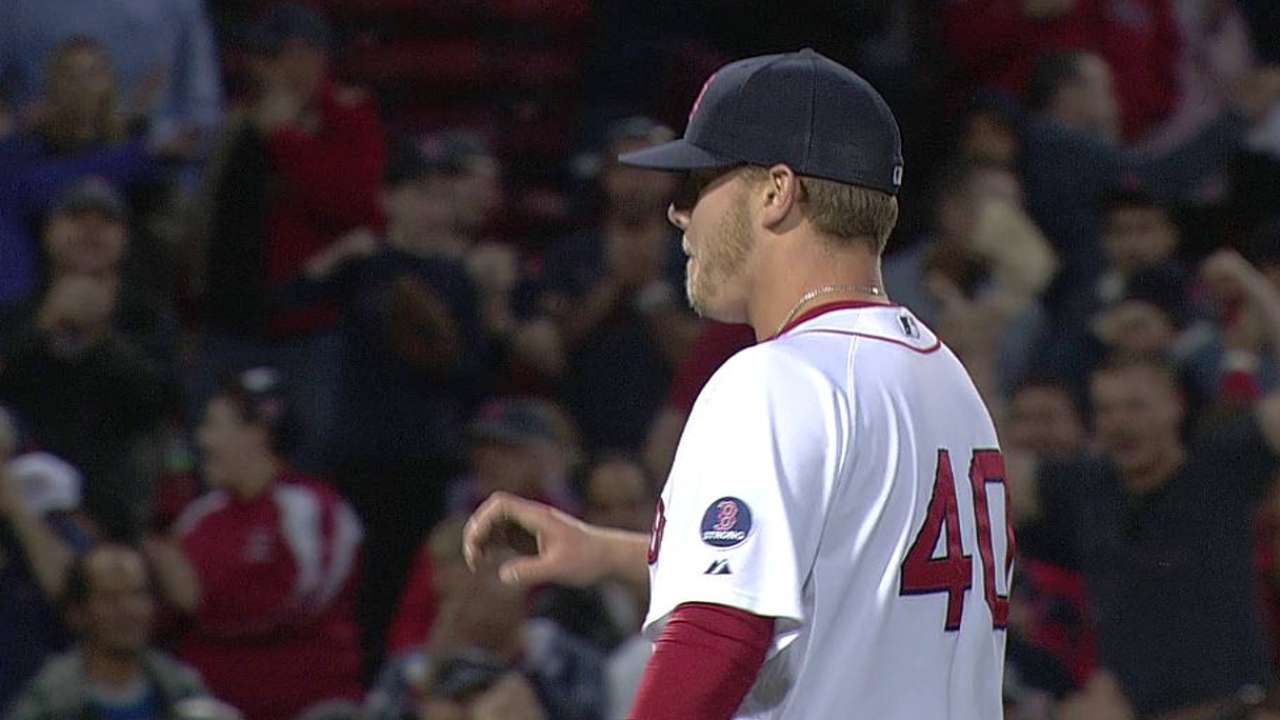 BOSTON -- Andrew Bailey was scheduled to throw an intensified long-toss session on Sunday, taking the next step in his return from the 15-day disabled list.
Bailey, out since April 29 with a strained right biceps, won't be ready to return on Tuesday, when he's eligible to come off the DL, but the progress has been encouraging. He's scheduled to throw a mound session on Tuesday and will be re-evaluated afterward to determine whether he'll need to make a rehab assignment.
Bailey's return will take some pressure off Junichi Tazawa and Koji Uehara in the late innings.
At their current rates of usage, Tazawa, who threw 44 innings last year, is on pace to throw about 71, and Uehara, who threw 36 innings last year, is on pace to throw about 65.
"We'd like to think that we keep any one of our relievers out of the top 10 in the league [in innings pitched], but Junichi's up there," manager John Farrell said. "We know that. It's also a little bit of a function of the April that we had, so many games that we were leading late. We had to go to him multiple times, he and Koji both. In time, in the role he's in now, that will start to probably come back to the pack a little bit."
Farrell anticipates sticking with one closer, preferring defined roles over a closer-by-committee approach.
"I think it's best for everyone in that bullpen to know who the closer is," he said. "Guys will slot in roles previous to that or prior to the usage of the closer. In terms of everyone knowing where they stand and the role that they occupy, that's important to their own mental preparation as the game is nearing that seventh-through-ninth-inning period."
Jason Mastrodonato is a reporter for MLB.com. Follow him on Twitter @jmastrodonato. This story was not subject to the approval of Major League Baseball or its clubs.