Middlebrooks grateful for mother's role in career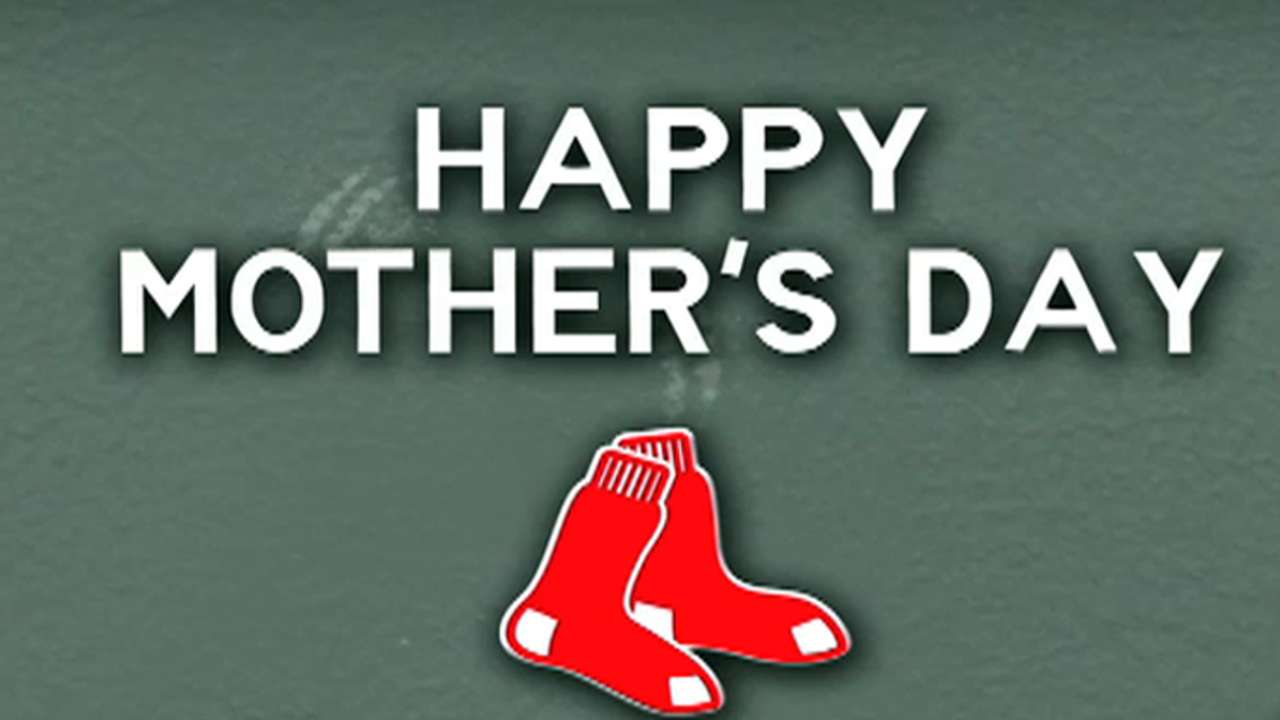 BOSTON -- Julie Middlebrooks wanted her only son, Will, to play piano.
He tried it for a little while, then quickly switched his focus to athletics.
His mom "doesn't have an athletic bone in her body," Middlebrooks said, but he took some time on Mother's Day to remember the important role that she did play in his career.
"She made sure I knew from the beginning, [that] any time I started something, I had to finish it," he said. "She made it clear that teammates are the closest thing to family, and you don't want to let your family down, so [you] don't let your teammates down."
Middlebrooks' father, Tom, was an assistant baseball and football coach at Liberty-Eylau High School in Texarkana, Texas, where Will played.
That left Julie to provide the support to Will and his younger sisters, Lacey and Mary. Over the course of one afternoon, Julie often had to watch one of Will's games, then drive to the softball diamond to watch Lacey, who graduated from Tulsa University on Saturday after posting a 1.76 ERA in 123 innings her senior season.
Youngest sister Mary is an art major who took after her mother, an art teacher.
"She would even go to half a game and half a game just to see both," Middlebrooks said. "She was all over the place. I can't tell you how many miles she put on her car, trying to get to games just to see an inning or two. So it's been a lot. Not coming from an athletic background or anything, she's really taken it all in."
Middlebrooks, who hit .288 with 15 homers his rookie season, is scuffling at the plate this year, with a .202 average. But he wouldn't be in the Majors without his mom.
"She was all about bringing us up the right way," he said.
The Red Sox joined in MLB's celebration of Mother's Day on Sunday, incorporating pink attire into their uniforms in support of breast cancer research. Shortstop Stephen Drew even used a Louisville Slugger-designed pink bat.
Jason Mastrodonato is a reporter for MLB.com. Follow him on Twitter @jmastrodonato. This story was not subject to the approval of Major League Baseball or its clubs.