Victorino ready to go following collision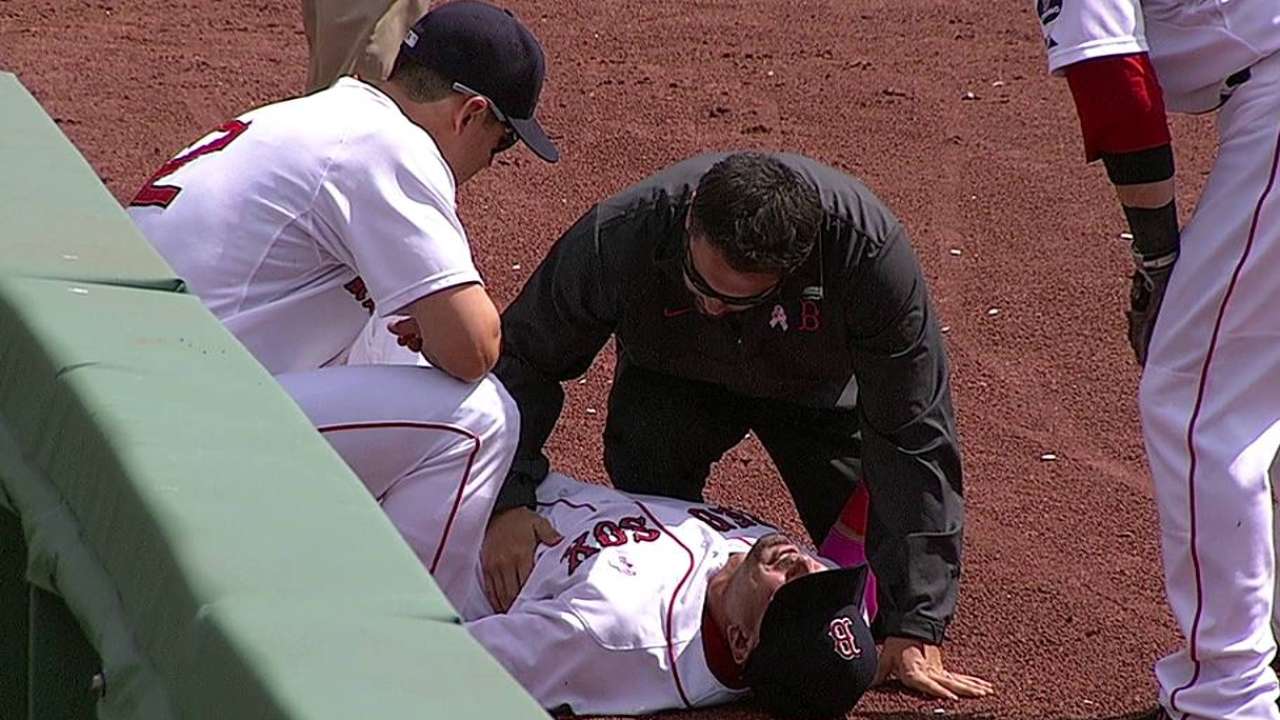 ST. PETERSBURG -- The one thing the Red Sox have learned early in Shane Victorino's tenure with the team is that it takes a lot to keep him out of the lineup.
Two days after what looked like a severe collision with the visitors' bullpen wall at Fenway, Victorino was right back in manager John Farrell's lineup on Tuesday night, batting second against the Rays.
Victorino 1, Red Sox bullpen wall 0?
"I wouldn't say I won the battle," Victorino said. "No, it feels good. My body feels good. I'm not trying to do that again, but I was just trying to make the play. But I feel good physically and ready to go tonight."
Following Sunday's game, Victorino was taken to Massachusetts General Hospital for tests. He passed all of them.
"The way he bounced off [the wall], it looked ugly at the time," Farrell said, "but every image, every test that we put him through, he's 100 percent given where he's at. No fractures or any injuries of any kind. He's ready to go tonight."
Victorino is a fan of the padding that has been added to the outfield walls at Fenway over the years.
"It definitely worked," said Victorino. "I'm excited to be back out there and not miss any games."
Victorino hasn't seen the play.
"I tried not to watch the replay," Victorino said. "Obviously I had to get my eye on [the ball]. There was a scary crash. Obviously where a bullpen of an opposing team runs over to you, gets up off the bench, you obviously understand there was some concern. I thank those guys [on the Blue Jays] for getting up and making sure I was all right."
Ian Browne is a reporter for MLB.com. Read his blog, Brownie Points, and follow him on Twitter @IanMBrowne. This story was not subject to the approval of Major League Baseball or its clubs.