With Ross on DL, Lavarnway makes first start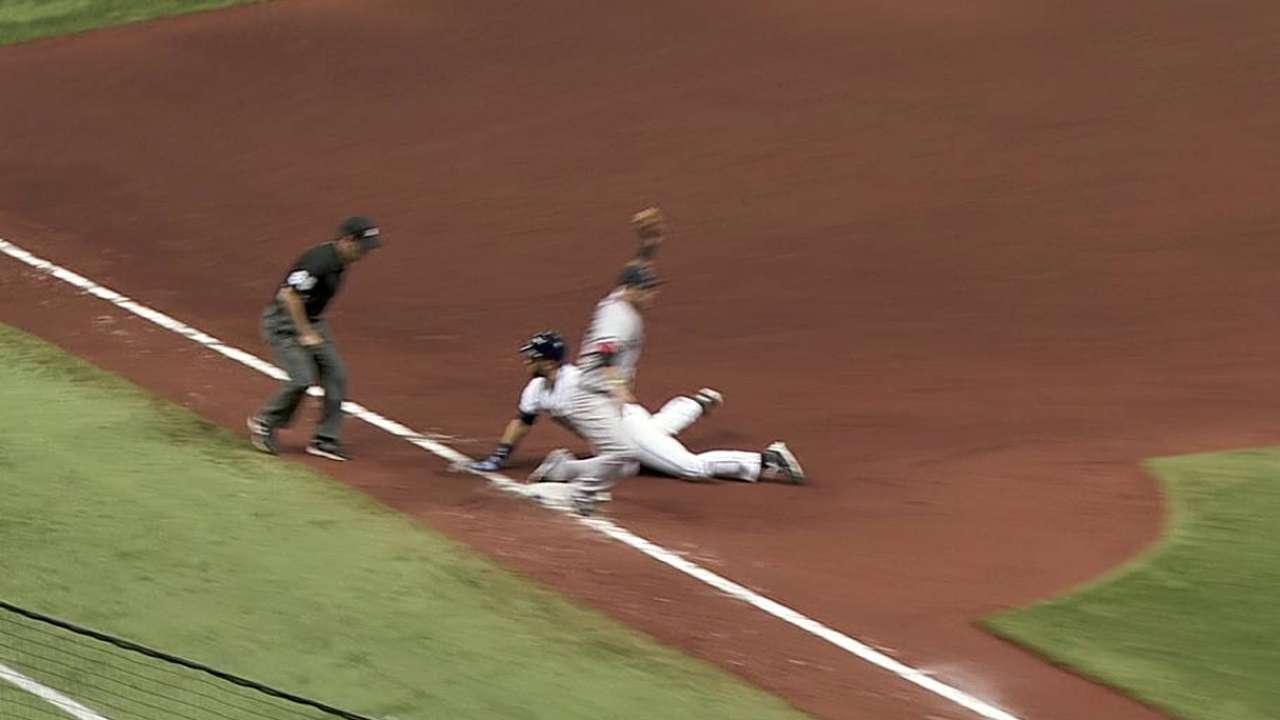 ST. PETERSBURG -- With catcher David Ross sidelined for the next few days following a concussion, Ryan Lavarnway made his first Major League start of 2013 on Tuesday against the Rays.
Lavarnway got the start against lefty phenom Matt Moore.
"I'm looking forward to him being able to carry over the work he's been doing in Triple-A, both in terms of handling the game, throwing people out," said manager John Farrell. "And he's been swinging the bat much better over the last three to four weeks. He's going to be called upon to produce."
The Red Sox also face a top-notch lefty on Wednesday in David Price, but it sounds like Jarrod Saltalamacchia will be back in the lineup for that one.
Hitting lefties is not a strength for the switch-hitting Saltalamacchia, but Farrell sees other reasons to start his No. 1 catcher against Price.
"We balance it with the way he and Jon [Lester] have worked together. We balance it with the different style with Moore and Price," Farrell said. "Moore is more of a high fastball pitcher, and Ryan is more equipped to handle that type of guy. Salty is a guy that has handled some left-handed pitchers when they're down in the zone, so right now there's every indication that Salty will be behind the plate [Wednesday]."
Though Ross is eligible to come off the disabled list by Sunday, the Red Sox know that you can never rush a concussion.
"We're still taking this very much day to day," Farrell said. "He'll get reexamined in Boston over the next couple of days before rejoining us in Minnesota. There's no template on these, when the symptoms start to progress. Yesterday was a tougher day for him with some of those symptoms, so we've got to work off him in this. He'll be fully evaluated in Boston. Where we go from there will be dependent upon the diagnosis and the recommendations of the doctors there."
Ian Browne is a reporter for MLB.com. Read his blog, Brownie Points, and follow him on Twitter @IanMBrowne. This story was not subject to the approval of Major League Baseball or its clubs.