Victorino wrenches back, hopes to play Friday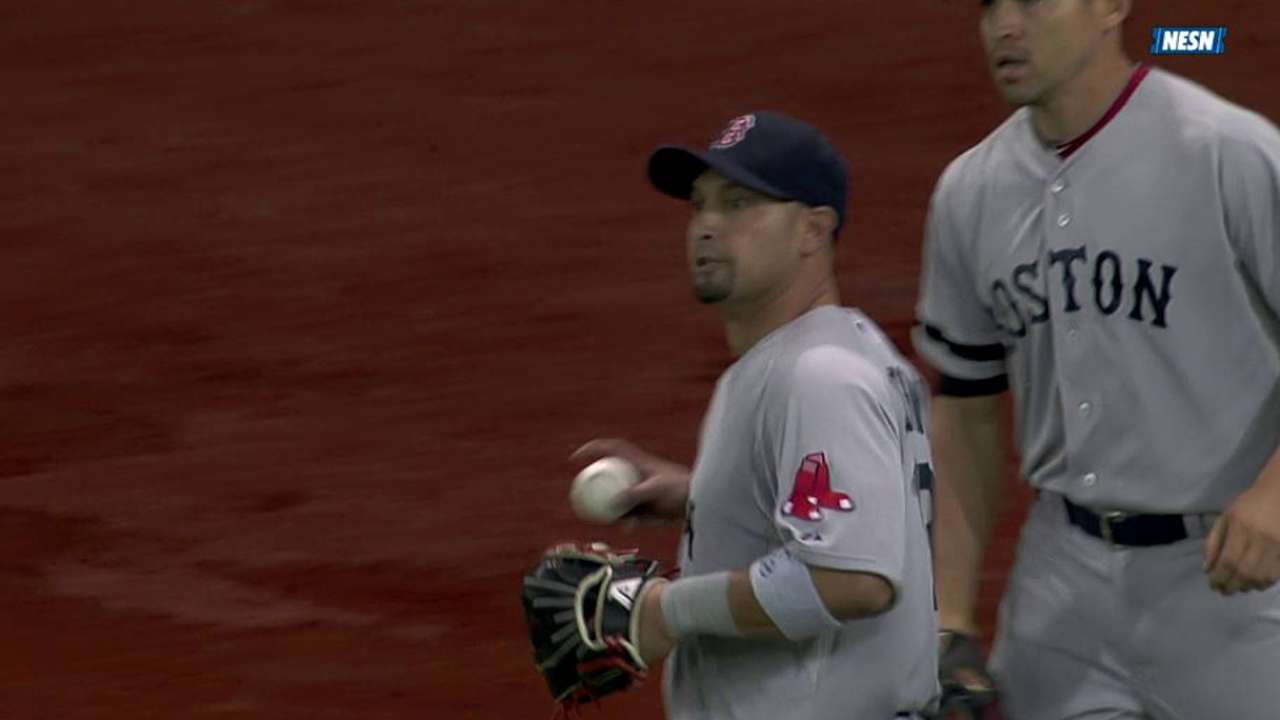 ST. PETERSBURG -- Shane Victorino made another fine catch for the Red Sox on Thursday night, running into the wall in right to rob the Rays' Jose Lobaton of extra bases in the bottom of the eighth inning. But there was a price to be paid.
Victorino wrenched his lower back on the play and had to exit the game in the bottom of the ninth of a 4-3 win over Tampa Bay.
Considering the Red Sox would spend the wee hours of the morning flying to Minneapolis, where they open a three-game series against the Twins on Friday night, Victorino's status for that game is probably iffy.
A couple of weeks ago, Victorino missed seven games with back tightness. Then there was a jarring collision with the right-field wall May 12, but somehow Victorino didn't miss any time after that play.
"I don't think it's going to be as bad. It doesn't feel that way," Victorino said. "At least I'm hoping that. There's only one to play. I try to play the game hard, make as many outs as you can. Sometimes in the process you aggravate things, but yeah, I feel OK. I've just got to keep plugging."
Victorino's defense in right field has been a big strength for the Red Sox this season.
"I don't think we can underestimate what it does for us," Boston manager John Farrell said of Victorino's defense. "He's cut some runners down; he's kept some people to singles where it could be sure doubles in other situations. He's done an outstanding job. His routes and reads are spot on."
Ian Browne is a reporter for MLB.com. Read his blog, Brownie Points, and follow him on Twitter @IanMBrowne. This story was not subject to the approval of Major League Baseball or its clubs.