Following awkward slide, Drew held out of lineup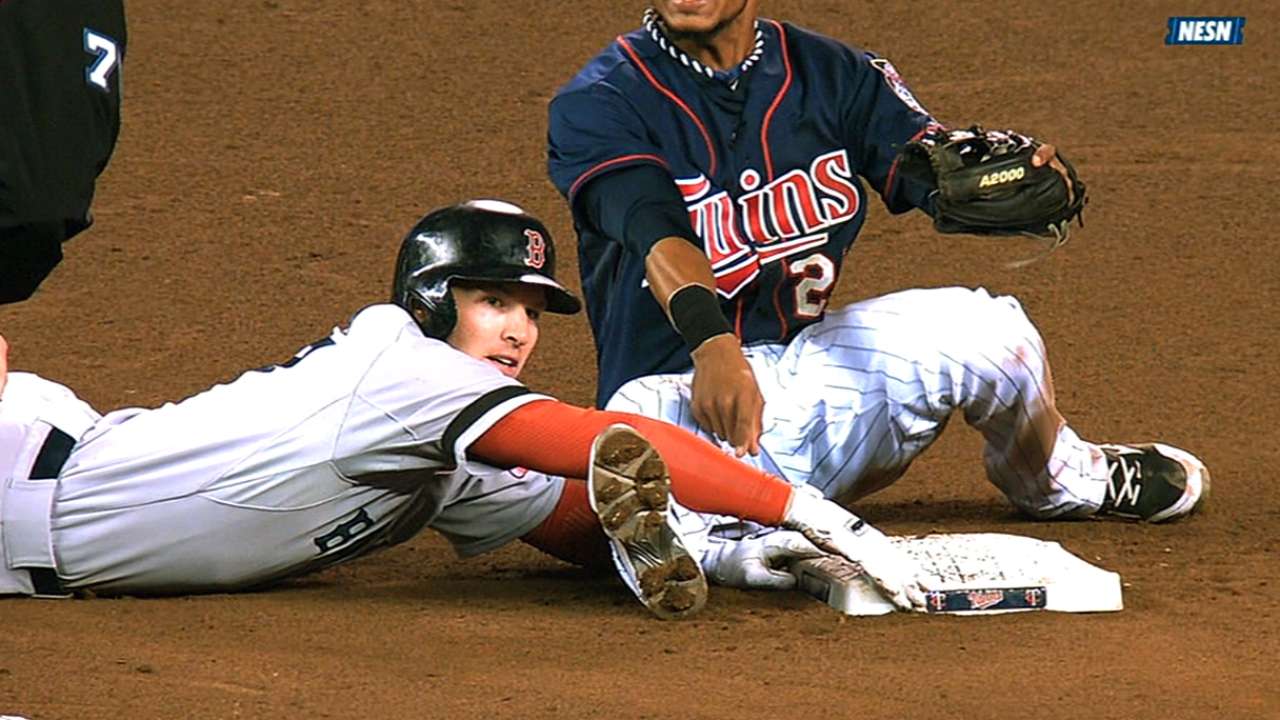 MINNEAPOLIS -- The Red Sox were playing short handed again on Saturday night, only this time they're down two starters.
Shane Victorino missed his second consecutive game against the Twins with lower back pain and Stephen Drew was added to the injured list with a bad back of his own. Drew slid awkwardly at second base after hitting an eighth-inning double on Friday night. The shortstop stayed in the game, but he experienced soreness overnight and couldn't get loose enough to play on Saturday.
"Stephen came in and got a lot of treatment," manager John Farrell said before Saturday's game. "He took some swings in the cage and felt OK, but really felt more mid-back soreness when he would twist and almost arch his back on a throw."
Farrell termed Drew's day off as "precautionary" and said that Drew and Victorino "both need a day." Victorino missed a week with back spasms at the end of April and said Friday that he's going to take it slow to avoid a similar absence from the lineup.
"Shane feels better than he did last night, but still, there's probably too much risk running him out there today when another day just might get him over the hump somewhat," Farrell said. "He's a hard guy to keep out of the lineup, because he wants to get in every day."
Patrick Donnelly is a contributor to MLB.com. This story was not subject to the approval of Major League Baseball or its clubs.