Gomes contributing in a lot of ways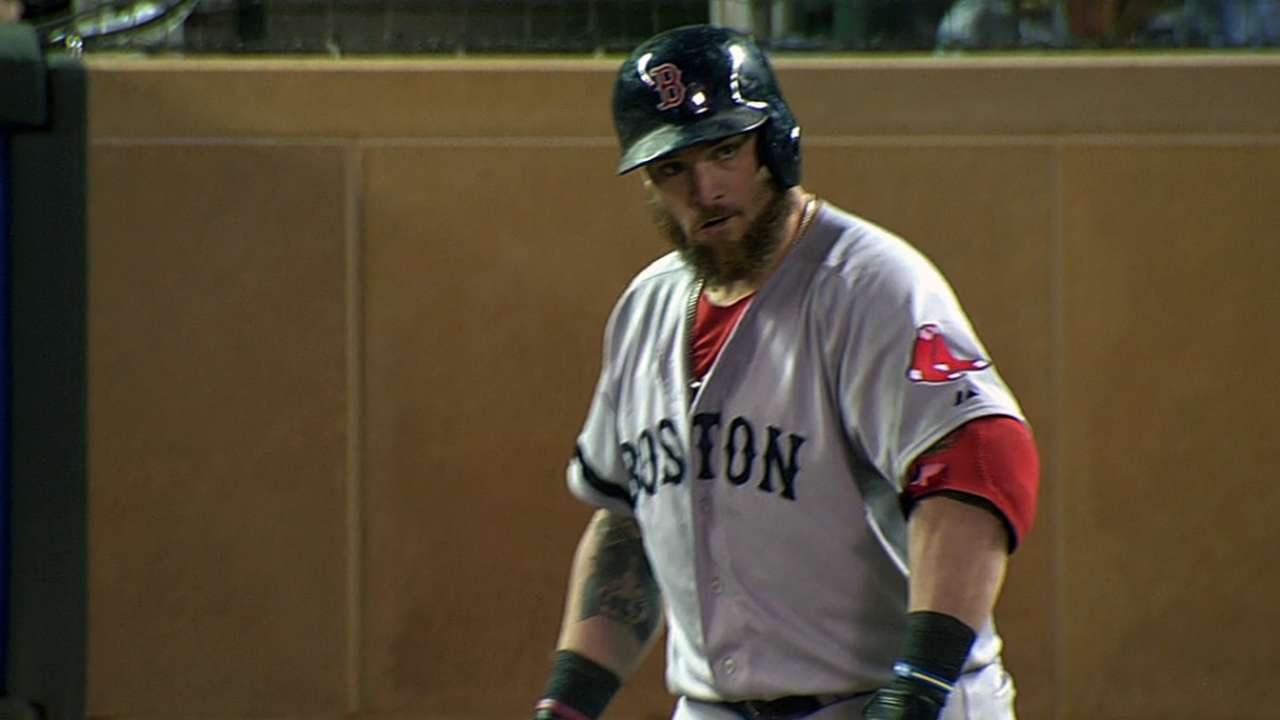 CHICAGO -- Despite a slow start to the season offensively, Jonny Gomes has still managed to be a key contributor for the Red Sox in his first few weeks with the team.
With aggressive baserunning, timely defensive plays or subtle things like a game-winning sacrifice fly, Gomes has been a key ingredient -- and that's without even mentioning his strong personality in the clubhouse.
"He's been involved in something all the time," said manager John Farrell. "In his current situation, I think the [.190] batting average is a little misleading. I look at the on-base [percentage]. He gets on base. He's got a high number of walks, and it's been both against righties and lefties -- even though his career strength is against left-handed pitching.
"But he finds himself in the middle of some kind of rally. He'll break up a double play at second base. I think he brings a little bit of an intangible and an edge to his game that you feel, and that plays out on the field. He's done what we expected in this role, and we know based on track record, those performance numbers will start to come into line a little bit more as we get deeper into the season."
The beauty of a player like Gomes is that he knows his role and he's not going to complain about it -- and he's ready for any situation.
"It's like saying you're taking a young starting pitcher and trying to transition him to the big leagues," Farrell said. "There's a transition that a young everyday player goes through to become a role player so they understand their routine, what works well for them, particularly mentally, when you're going to sit for a couple of days and know that when your time is coming or sense it. And you prepare for that. It's invaluable."
Ian Browne is a reporter for MLB.com. Read his blog, Brownie Points, and follow him on Twitter @IanMBrowne. This story was not subject to the approval of Major League Baseball or its clubs.