Birthday boy Miller blossoming as reliever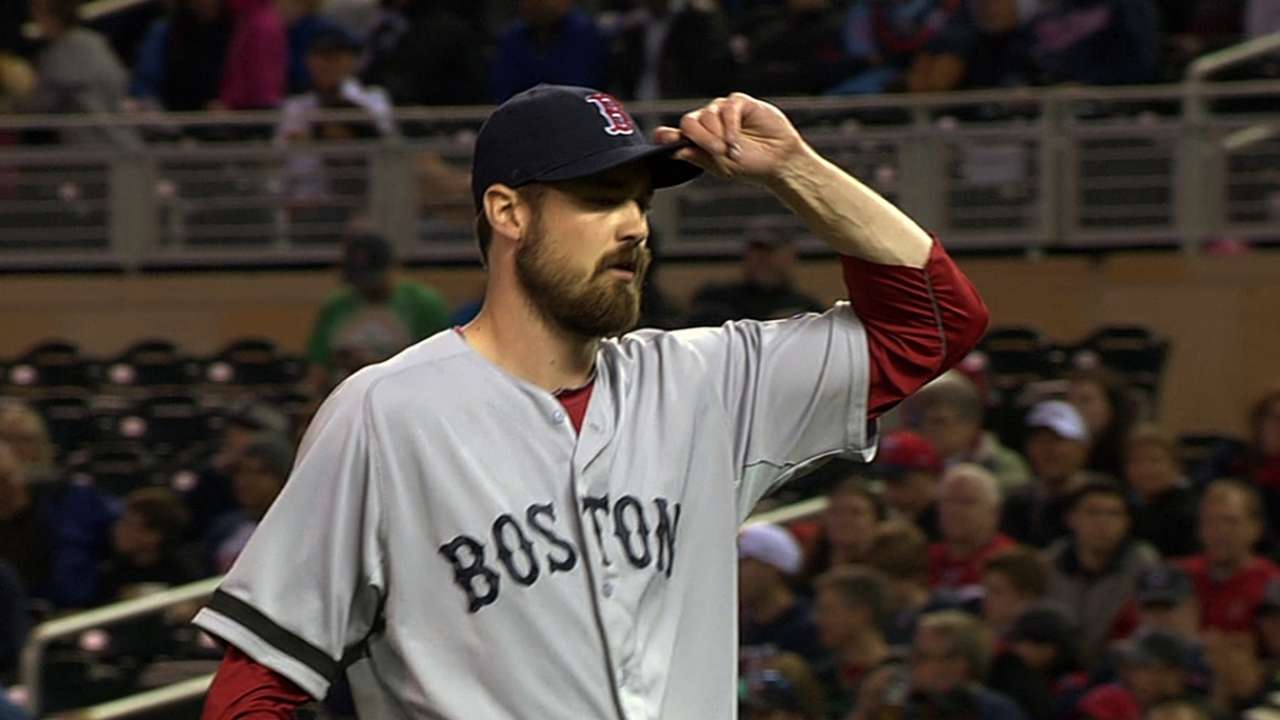 CHICAGO -- Reliever Andrew Miller celebrated his 28th birthday on Tuesday with the satisfaction of knowing he's performed like one of the best setup men in the game this season.
Miller entered the game with 15.4 strikeouts per nine innings, ranking him third among Major League relievers. The lefty has pitched in 20 games, posting a 3.86 ERA and holding opponents to a .216 average and .608 OPS.
His numbers would be even better if not for one disastrous outing on April 21, when Miller gave up three runs and two hits in one-third of an inning.
"I feel pretty good right now," Miller said. "I think I went through some stretches last year that were pretty similar to this. When you're throwing the ball well, you just try to make it last as long as you can. When you struggle, you try to come out of it as quick as you can. Right now, I'm getting outs and just trying to keep it that way and ride it out as long as I possibly can."
It turns out that a hamstring injury Miller suffered in Spring Training of 2012 might be the turning point of his career. Since time grew short for him, the Red Sox had no choice but to rush him back as a reliever rather than the original plan -- stretching him out as a starter.
As a full-time reliever, Miller has turned into a highly-dependable pitcher, something that eluded him earlier in his career.
"Last year, it was new to me and I came into camp as a starter and then was hurt," Miller said. "I was kind of thrown into it because that was the only way they could fit me in. Still, I think, it was a good thing for me. I took to it pretty well and learned a lot and what I told them coming in this year what that whatever I did last year, I would just try to improve upon it. I don't see any reason why I shouldn't. It's a long season. It's still early, but I'm trying to get better every day and learn from my mistakes."
Ian Browne is a reporter for MLB.com. Read his blog, Brownie Points, and follow him on Twitter @IanMBrowne. This story was not subject to the approval of Major League Baseball or its clubs.