Ellsbury still in leadoff spot -- for now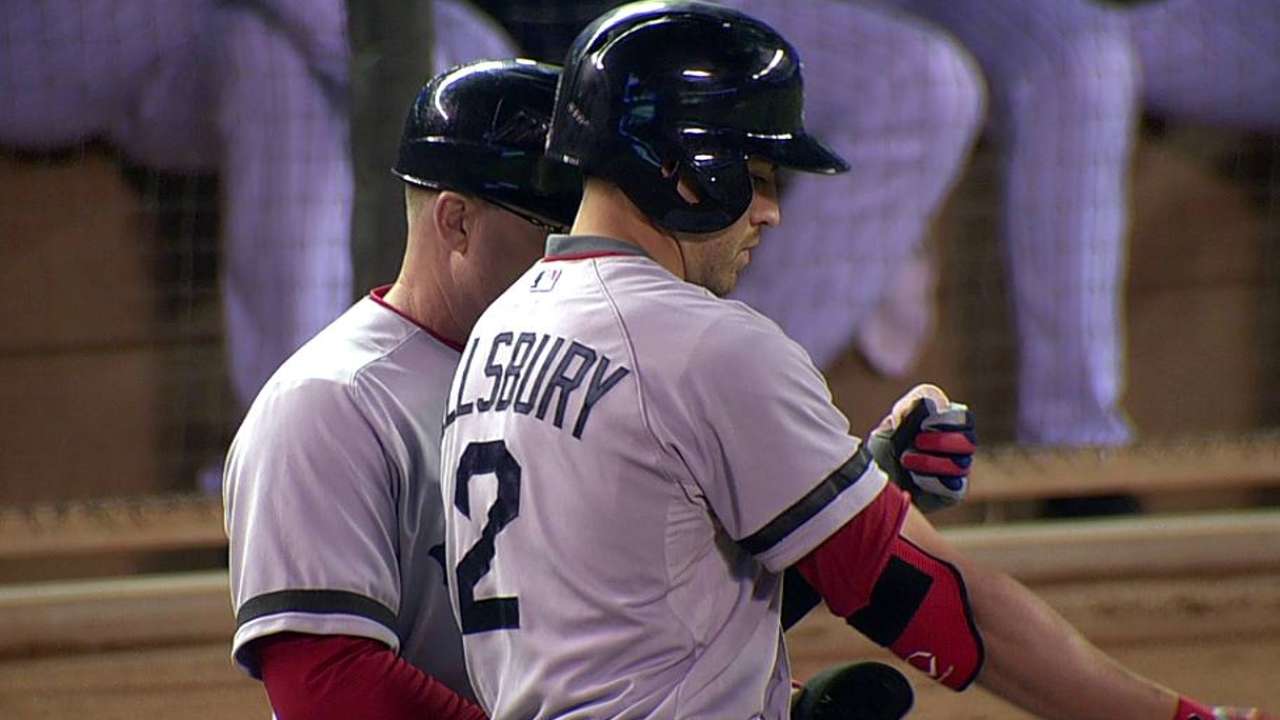 CHICAGO -- When the slumping Jacoby Ellsbury arrived at U.S. Cellular Field for Tuesday night's game against the White Sox, he was still in his customary leadoff spot.
However, a change could happen before long if Ellsbury doesn't get in a groove.
"We have considered it, yes," said manager John Farrell. "And we're sticking with him to hopefully give him the opportunity to come out of the situation he's in right now. But I can say this: whether he's hitting first or whether he's hitting somewhere else in the lineup, there are still things we have to address and he has to address. Those are ongoing."
Perhaps the change would have occurred on Tuesday had Shane Victorino not suffered a left hamstring injury that kept him out of the lineup. He would be the logical person to lead off for Boston if Ellsbury gets dropped.
"We're trying to keep some element of speed at the top of the order, but that's not the overriding thing," said Farrell. "It's still where Jake has hit most of his career. With Shane being out of the lineup, yeah, we would like to have that blend of speed and on-base ability, even though the on-base ability right now has been less than [normal]."
Entering Tuesday action, Ellsbury was hitting .241 with one homer, 14 RBIs and a .303 on-base percentage. In 86 plate appearances in May, Ellsbury is hitting .179 with a .256 on-base percentage.
In Monday's game, he hit four straight groundouts to second base, one for a double play.
"Again, it comes down to timing," Farrell said. "Timing at the plate -- whether it's four ground balls to second base or whether it's three line drives to third base. He's in a situation where he's working to do what he can to get out of this and we're working there with him. This isn't a matter of effort. It's a matter of maybe being a little bit more free of mind and letting that natural ability take over."
Ian Browne is a reporter for MLB.com. Read his blog, Brownie Points, and follow him on Twitter @IanMBrowne. This story was not subject to the approval of Major League Baseball or its clubs.