Victorino day to day, hopes to avoid DL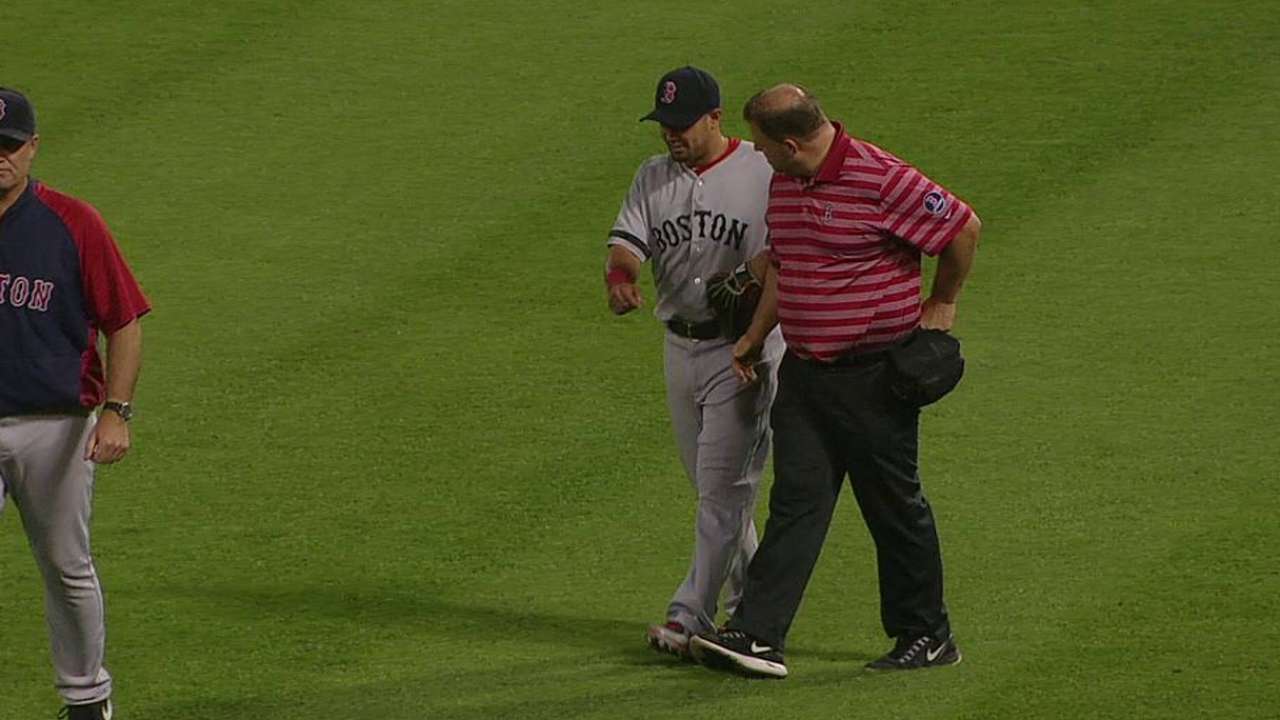 CHICAGO -- Despite a series of nagging injuries -- the latest a left hamstring strain -- Red Sox right fielder Shane Victorino has been able to avoid a trip to the disabled list so far.
However, there's at least a chance Victorino will have to be shut down if his condition doesn't improve in the coming days.
The veteran was out of Tuesday night's lineup after injuring his hamstring while running from first to third in the sixth inning on Monday.
"I can't say that we've eliminated that thought," said manager John Farrell, when asked if Victorino might need to go on the DL. "We're not any closer than we were last night to making a roster move at this point."
In fact, the Sox might still give it a few more days.
"We've got to have him respond to treatment," said Farrell. "We've got to have him be symptom free when we do put him back on the field. Right now, we still think this is a short-term thing, but we've got to let this continue to subside. Hopefully, like I said, he's back to us in short order."
Victorino's main injury this season has been his back, and he aggravated that when he had a vicious collision with the bullpen wall at Fenway Park on May 12.
The Red Sox are unsure if the back injury has somehow trickled down to Victorino's current hamstring woes.
"Based on the reports that we have here, I don't know that I've got the medical background to say that it's independent of one another," said Farrell. "When you start to consider low back and hamstring, at some point, they're inter-related, so we've got to treat the symptoms."
Ian Browne is a reporter for MLB.com. Read his blog, Brownie Points, and follow him on Twitter @IanMBrowne. This story was not subject to the approval of Major League Baseball or its clubs.