Papi gears up for first reunion with Tito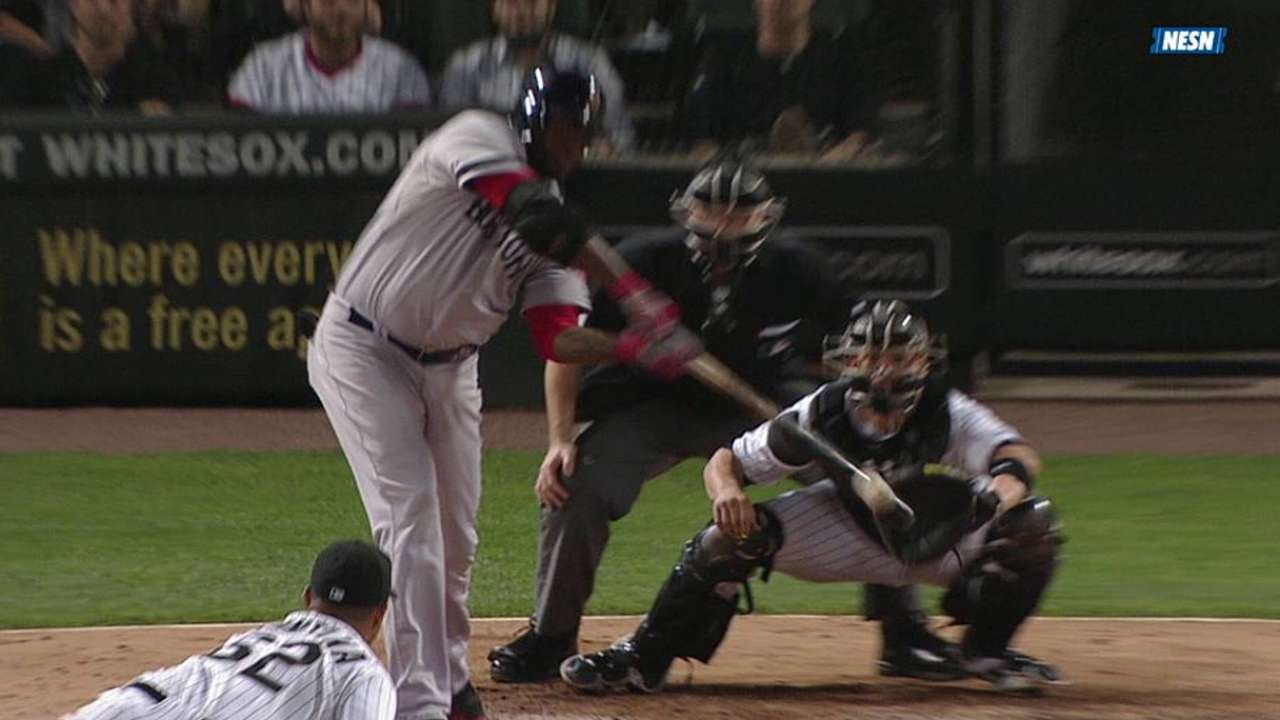 CHICAGO -- While the rest of the Red Sox faced manager Terry Francona's Indians in Cleveland from April 16-18, David Ortiz was still in the final stages of a Minor League rehab assignment.
Thursday, he will play against the man who managed him for eight memorable seasons, two of which ended with a World Series championship.
Considering the fondness Red Sox fans still hold for Francona -- and vice versa -- it should be a night packed with emotion.
"I mean, yeah, definitely going to bring memories back," said Ortiz. "I was with Tito for eight years. He's a good dude. He did a lot of good things. I learned a lot of things from him. It's going to be a little weird just watching him from the other side. It is what it is, right?"
Last season, Ortiz began to adapt to life after Tito.
"It was weird watching him on ESPN at the beginning until you get used to it," Ortiz said. "So now you watch him on the other side and it will feel weird for a couple of series. At some point, it will be pretty normal."
The Indians will come to Boston as one of the hottest teams in the Majors. Entering action on Wednesday, they had won 13 out of 18.
"They're playing exceptionally well," said Farrell. "They're playing with a lot of confidence. He has a lot to do with that. They've got a very good team."
One of Francona's go-to phrases as a manager is to "stay in the moment and just try to win that day." However, given his history in Boston, Francona knows there will at least be a moment or two when his emotions are tested.
"I'm sure I'll have a lot of emotions," Francona said. "This game is tough enough to play and I don't want our guys having extra baggage during that series. I need to be very cognizant of that, that whatever feelings I'm having, I'll deal with them. Like I said, it's hard enough to play this game."
Ian Browne is a reporter for MLB.com. Read his blog, Brownie Points, and follow him on Twitter @IanMBrowne. This story was not subject to the approval of Major League Baseball or its clubs.