Ellsbury enjoys first multi-hit night since May 4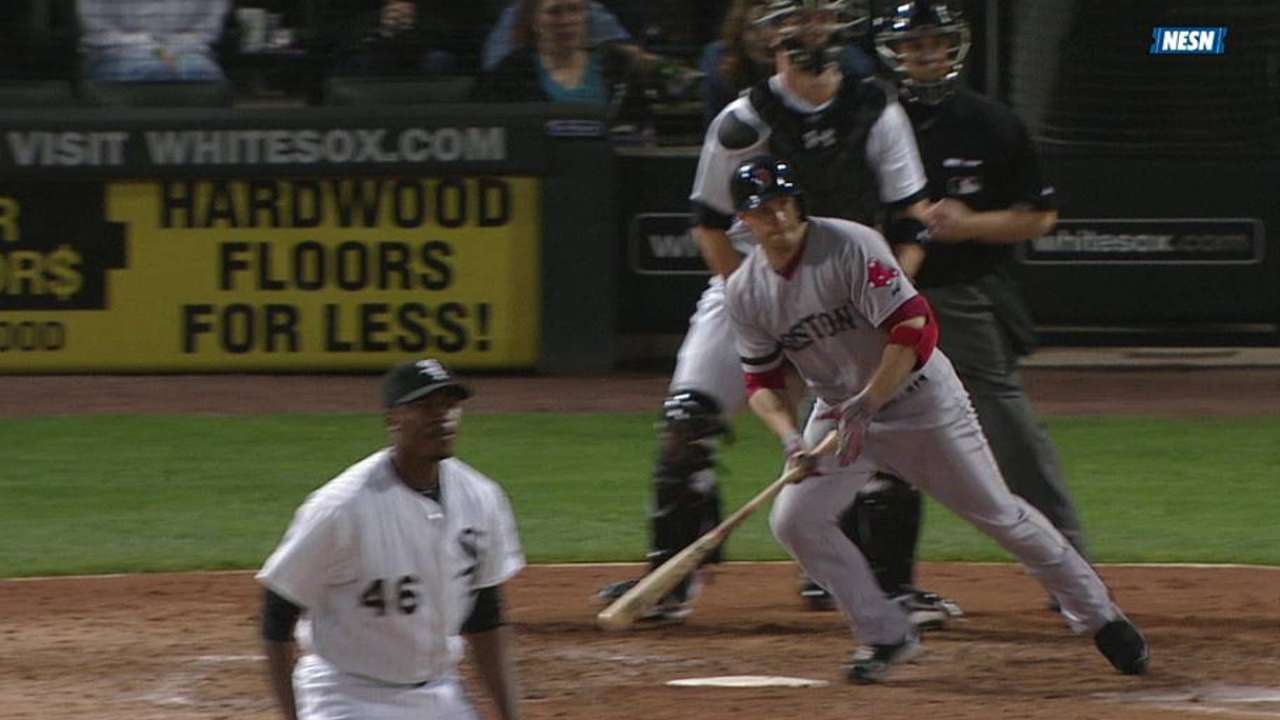 CHICAGO -- When things are going well for Jacoby Ellsbury, a two-hit, two-walk night is hardly news. But the fact that such a performance on Wednesday drew a crowd around his locker is an indication that the center fielder has been in a pretty good slump.
Perhaps Boston's center fielder is ready to snap out of it.
After reaching base twice on Tuesday, Ellsbury went 2-for-3 with two walks in Wednesday's 6-2 win over the White Sox.
"I feel like I've been having some pretty good ABs," Ellsbury said. "Fortunately tonight, found some grass in the outfield. I've had quite a few of those same swings on balls, just haven't gotten out there. It's just sticking with the plan. You talk about that, but having a good approach, if you have a good approach, good plan, it's a matter of time before good things happen."
It was his first multi-hit game since May 4.
"Well, it feels good," Ellsbury said. "It's the same approach that I've had, same game plan. Everything's pretty much the same. It's just nice to get on base and create havoc and score a run tonight."
For the season, Ellsbury is hitting .249. But Ellsbury is a veteran and knows that all players have peaks and valleys throughout the course of a season.
"I think all of us in this room have played the game long enough," Ellsbury said. "You've just got to stick with the plan, stick with the approach. If you have a good one, stay with it. That's the mentality I'm going to continue to have -- stick with the plan and good things will happen."
Ian Browne is a reporter for MLB.com. Read his blog, Brownie Points, and follow him on Twitter @IanMBrowne. This story was not subject to the approval of Major League Baseball or its clubs.