Concussion symptoms gone, Ross activated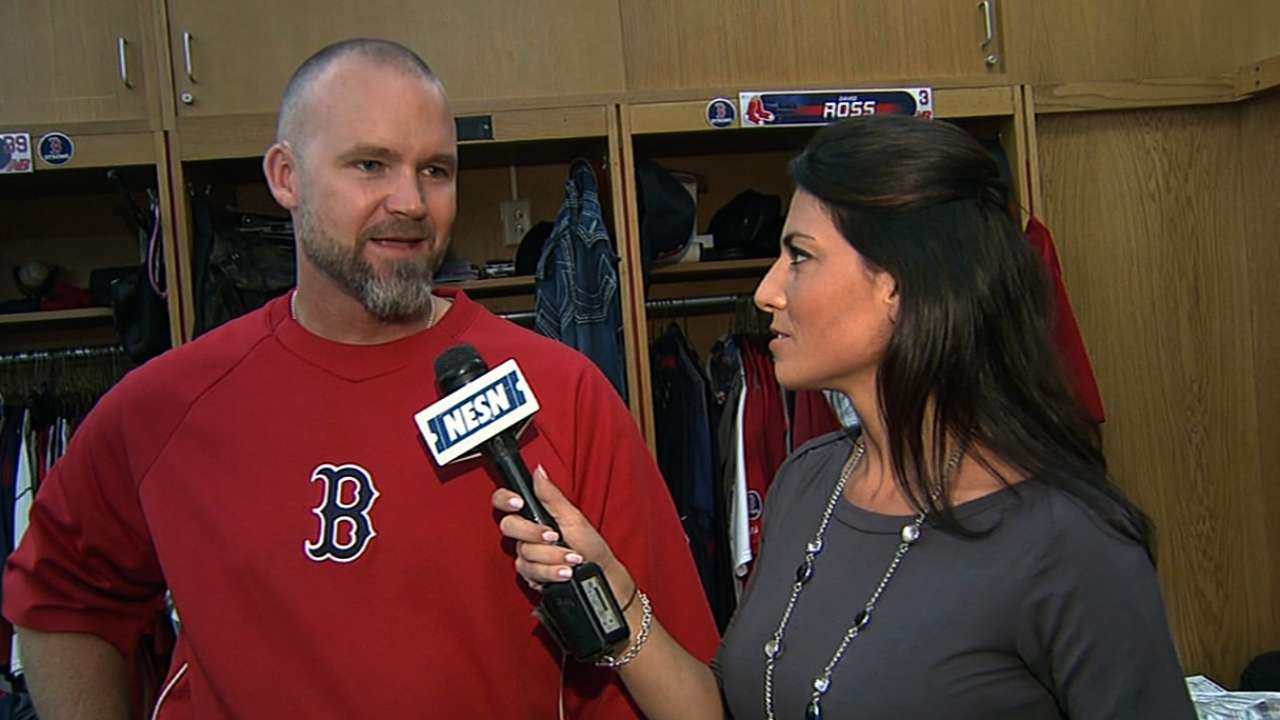 BOSTON -- The Red Sox activated David Ross from the seven-day concussion disabled list Friday after doctors cleared him to resume playing.
The catcher, who has been on the disabled list since May 12, completed a one-game rehab assignment at Double-A Portland on Thursday, going 1-for-3 with an RBI double.
In order to make room for Ross on the roster, Boston sent catcher Ryan Lavarnway to Triple-A Pawtucket.
"Everything feels better," said Ross, who was not in Friday's starting lineup. "I went on a rehab assignment, played well, felt fine and everything has been good since. It's nice to be able to feel normal again."
Ross was injured May 11 against Toronto, when a pair of foul balls hit his mask. The veteran didn't feel symptoms right away, but he began experiencing physical and emotional side effects a few days later.
"Riding in the car, I got real sick," Ross said. "I was talking to my wife about normal stuff and I got real emotional. I started crying at the drop of a hat, stuff like that. I'm not really a crier, so yeah, that was weird."
The 36-year-old went through a series of exams from doctors that tested his memory and other basic brain functions before being cleared.
Though Ross' health has improved, the Red Sox announced Friday that two of his teammates, third baseman Will Middlebrooks and outfielder Shane Victorino, were placed on the disabled list.
"It's just one of those things every team goes through," Ross said of Boston's health. "The Yankees are going through something even worse with their superstars out longer."
Jason Mastrodonato is a reporter for MLB.com. Follow him on Twitter @jmastrodonato. Michael Periatt is an associate reporter for MLB.com. Follow him on Twitter @Michael Periatt. This story was not subject to the approval of Major League Baseball or its clubs.