Red Sox nearing decision on left-hander Morales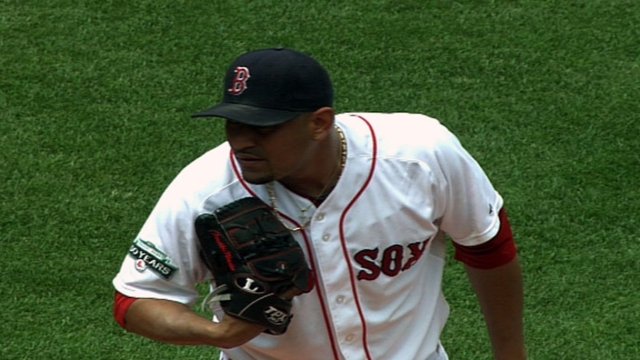 BOSTON -- The Red Sox expect to make a decision regarding Franklin Morales soon.
The lefty could rejoin the team immediately and be used out of the bullpen, or he could make another Minor League rehab start and come back in the starting rotation.
Morales, who has been on the disabled list all season with a strained lower back, is up to 80 pitches, and the Red Sox want to find an exact role for him.
"We could make one more start, assuming he plugs right into the rotation," said manager John Farrell, who didn't say whose spot Morales would take. "Or he can work on top of someone the next time through and be available out of the bullpen."
Morales pitched five innings on Thursday for Double-A Portland and would likely not be available until Monday or Tuesday.
Should the Red Sox decide to put him back in the bullpen, Farrell said Morales will be stretched out for about two weeks in case Boston wanted to then insert him back into the rotation.
Morales was effective as a starter last season, maintaining the high strikeout rate he's often shown as a reliever.
Jason Mastrodonato is a reporter for MLB.com. Follow him on Twitter @jmastrodonato.. Michael Periatt is an associate reporter for MLB.com. Follow him on twitter @MichaelPeriatt. This story was not subject to the approval of Major League Baseball or its clubs.