Drew out, dealing with soreness following slide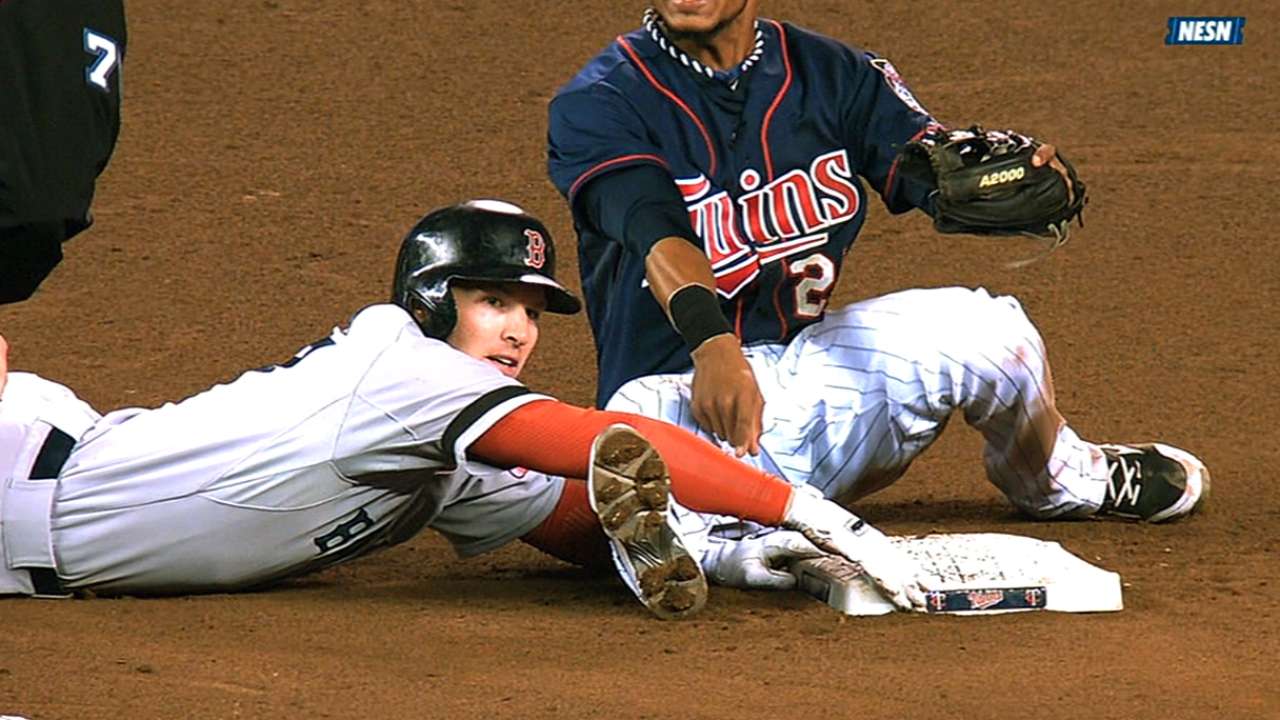 BOSTON -- Jose Iglesias was back at shortstop for the Red Sox on Saturday.
Regular shortstop Stephen Drew, who has been getting time off against left-handed pitchers anyway, was out of the lineup for regular rest, though manager John Farrell said Drew is dealing with soreness following an awkward slide into second base on a double against the Twins on May 17.
"I ran so hard to get to second, just the way I hit the bag, all my force bent my back in the middle," Drew said. "It was awkward."
Drew took two days off after that and hasn't recorded a hit in 17 at-bats since.
Farrell isn't sure if the slide has affected Drew's ability to swing the bat.
"I can't say it hasn't," the manager said. "Whether it's the aggression in which he swung the bat or just in talking with Stephen, I can't say that it's restricted his swing or the extension to it. It might just be the overall aggressiveness. All things considered, that's why today was a natural down day for him."
Farrell doesn't expect Drew to need extended time off, but the move allowed Iglesias to play short just a day after making his first Major League start at third base, where he'll be filling in for the injured Will Middlebrooks.
Jason Mastrodonato is a reporter for MLB.com. Follow him on Twitter @jmastrodonato.. Michael Periatt is an associate reporter for MLB.com. Follow him on twitter @MichaelPeriatt. This story was not subject to the approval of Major League Baseball or its clubs.