Pedroia going strong, could play all 162 games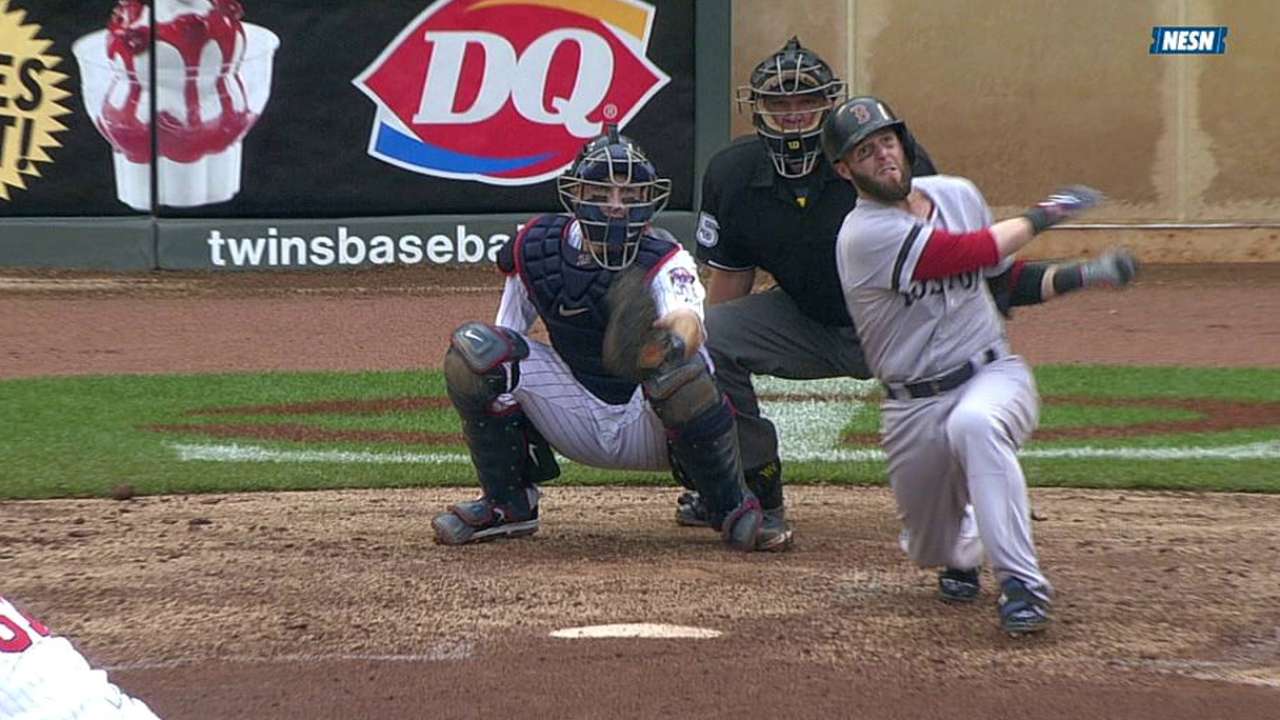 BOSTON -- Dustin Pedroia is on pace to play 162 games this season, and Red Sox manager John Farrell just might let him.
"I'll probably look [for a day off for him] and he'll probably continue to be in the lineup," Farrell said. "As we know, he's not a guy that's looking to come out of the lineup. Whether it's 162, there may be a time along the way where we give him a break, but right now he's still going strong."
Pedroia entered Saturday with 49 games played, the most in the Majors. He's reached base in all but five games and ranked third in the American League with a .418 on-base percentage.
He's hitting .400 (26-for-65) over his last 16 games, and his season average of .333 ranked seventh in the AL.
"He's a career hitter of over .300, so it's not like he's going to lack that consistency," Farrell said. "The one thing that he's done with probably more regularity is he's hit the ball the other way with consistency, knowing that pitchers aren't going to come in on him. We haven't seen those mistakes or those pitches that end up on the inner third where he's driving the ball off the wall here."
When he won his AL MVP Award in 2008, Pedroia hit .326 with a .376 on-base percentage, 54 doubles and 17 homers.
Farrell started talking MVP on Saturday.
"A lot has been made so far this year about him having an MVP or certainly a strong year compared to the rest of his career," the manager said. "Either across the field or with him every day here, this seems to be very consistent with the years he's had in the past -- whether that's defensively or hitting for a high average. We're fortunate to watch a very good player day in and day out."
Jason Mastrodonato is a reporter for MLB.com. Follow him on Twitter @jmastrodonato.. Michael Periatt is an associate reporter for MLB.com. Follow him on twitter @MichaelPeriatt. This story was not subject to the approval of Major League Baseball or its clubs.