Middlebrooks optimistic about return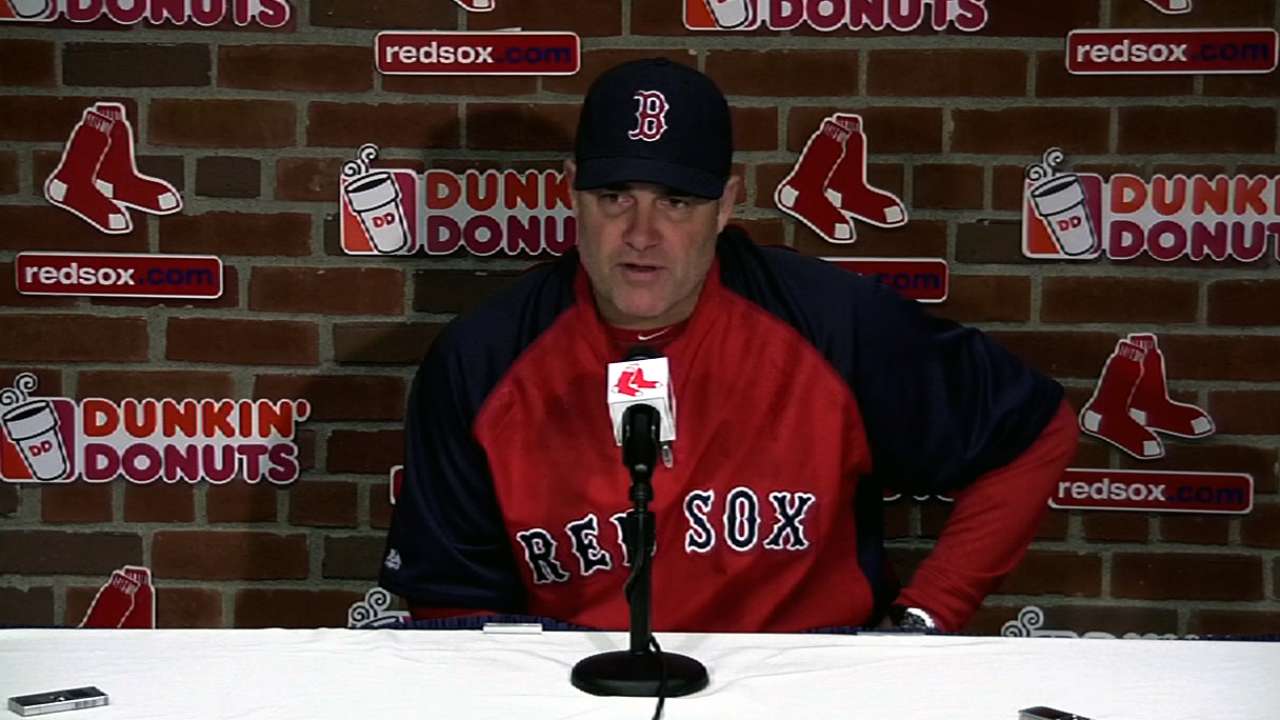 BOSTON -- Despite the frustration that comes with watching from the bench, Will Middlebrooks is staying optimistic about the timetable of his return from a lower back injury.
The Red Sox third baseman said he is improving and expects to be back when he is eligible to come off the 15-day disabled list on June 8.
"It's better today than it was yesterday," Middlebrooks said after Boston's 7-4 victory over Cleveland on Saturday. "If I'm already making steps forward, then that's where I want to be."
Middlebrooks exited Thursday's game against Cleveland with lower back spasms, and an MRI the following day revealed inflammation in his lower back.
Manager John Farrell said he expected Middlebrooks to miss at least three to five days, but with outfielder Shane Victorino out with a sore left hamstring, the club made the decision to place Middlebrooks on the DL.
"Given where we are with the roster, position-player-wise, we had to make a move -- and, really, a precautionary move," Farrell said.
The injury stems from Boston's last game against the White Sox, when the 24-year-old appeared to slip coming out of the batter's box. Middlebrooks originally tried to play through the pain, but to no avail.
"I tried to get it loose, but it was just tight and wouldn't loosen up," he said. "I tried to play anyway, which was probably a no-no on my part. I just wanted to get out there and try to play, and it just got worse."
Middlebrooks, who is batting .201 on the year, was already dealing with a nagging rib injury suffered earlier this month when he collided with catcher David Ross trying to catch a popup in foul territory.
"It's just been one thing after another for the past couple of months so it's been tough, but my teammates are picking me up and playing good baseball," he said.
Jason Mastrodonato is a reporter for MLB.com. Follow him on Twitter @jmastrodonato.. Michael Periatt is an associate reporter for MLB.com. Follow him on twitter @MichaelPeriatt. This story was not subject to the approval of Major League Baseball or its clubs.