Ross happy to be back, but hates new gear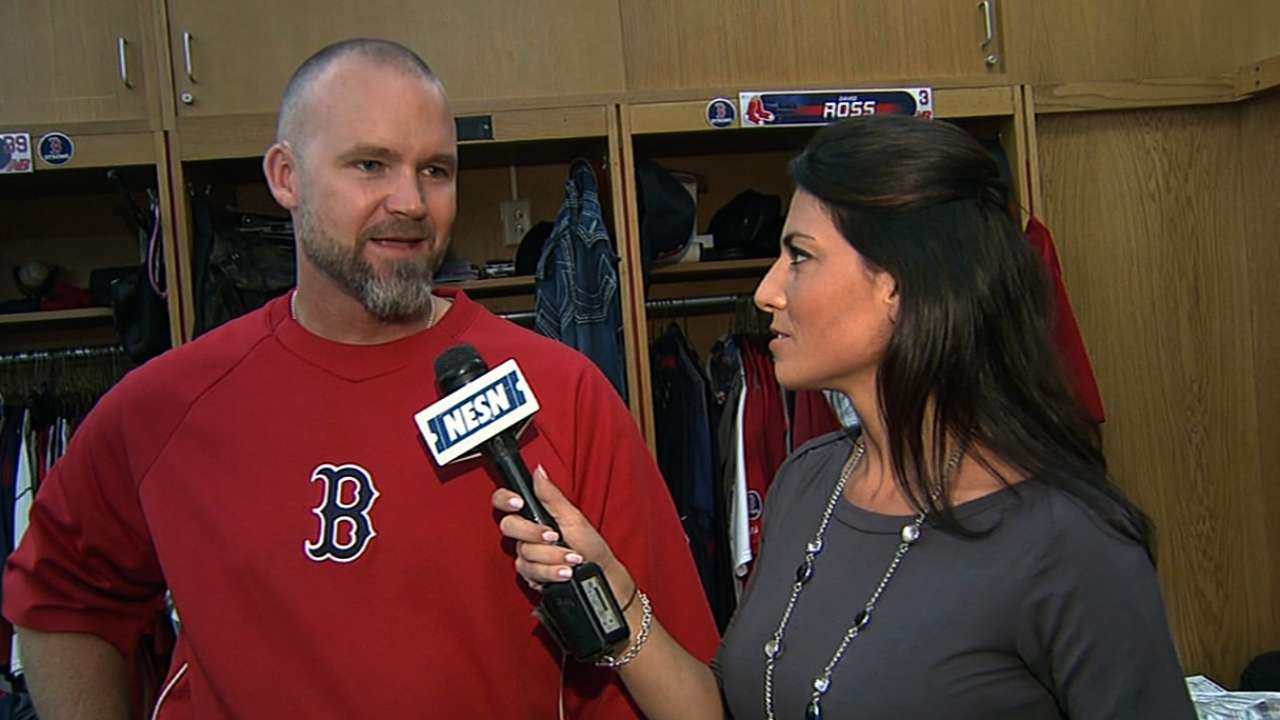 BOSTON -- That black head cap David Ross was wearing in Saturday's 7-4 win over the Indians wasn't transferring alien signals, although he isn't surprised if it looks that way.
It's actually Kevlar protective gear meant to disperse the effects of any contact made to his head, which he's being extra careful with lately after missing 14 days with a concussion.
"I feel like an idiot with that thing on," Ross joked after playing in his first game since May 11. "I keep putting my mask on, because I don't want to walk around with it. I'm getting some alterations to my helmet, but in the meantime, I'm going to wear that. It's a little extra protection."
Ross said the protective gear wasn't a mandate ordered by doctors, but he decided it would be a good idea to wear it for at least a week until he gets his new helmet, which will have Kevlar inside.
It's the same equipment that many pitchers have been wearing in their caps after getting hit in the head with line drives.
Ross, who went 0-for-5 with five strikeouts for the first time in his career on Saturday, said he wasn't feeling any lingering effects of the concussion.
"I was able to work through the game with no dizziness, nothing like that," he said. "Nothing out of the ordinary, other than swinging and missing. We've got to figure out a way to fix that."
Jason Mastrodonato is a reporter for MLB.com. Follow him on Twitter @jmastrodonato.. Michael Periatt is an associate reporter for MLB.com. Follow him on twitter @MichaelPeriatt. This story was not subject to the approval of Major League Baseball or its clubs.