Buchholz improves, could start on Thursday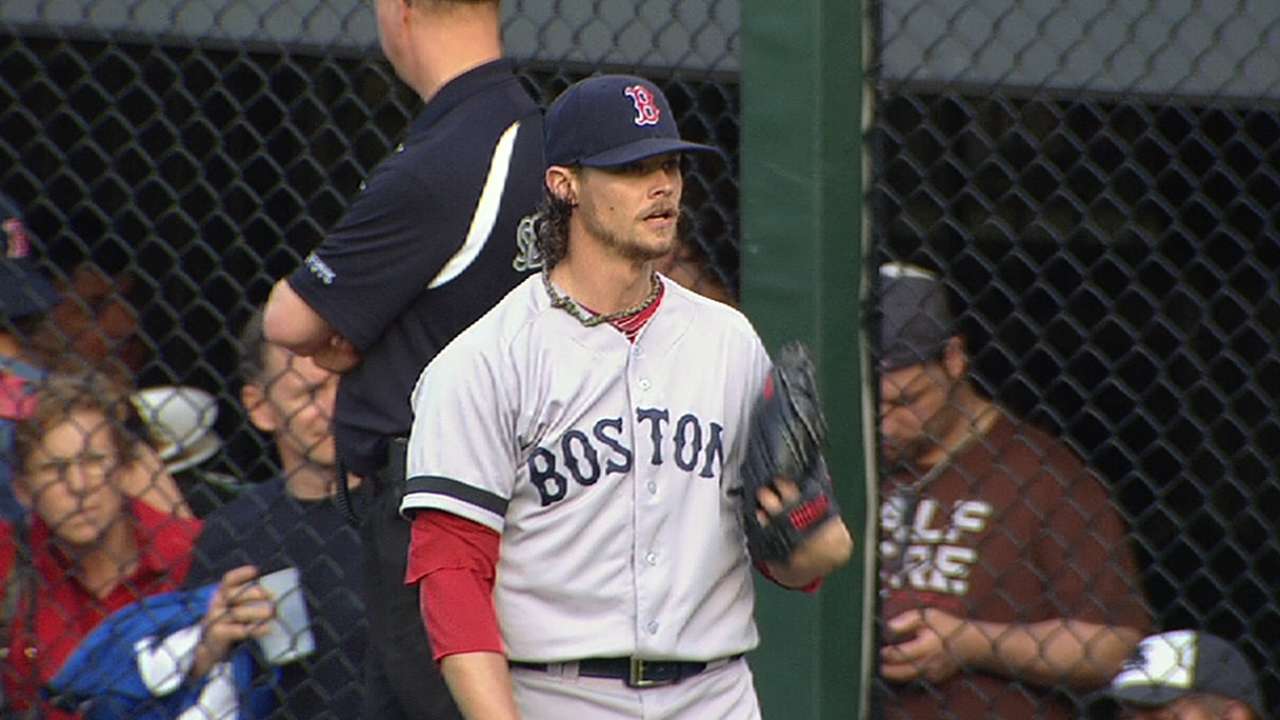 BOSTON -- Clay Buchholz was scratched from his scheduled Monday start due to irritation in his collarbone, but Red Sox manager John Farrell said his ace could retake the mound as early as Thursday.
Buchholz, who has been among the league's best pitchers this season with a 7-0 record and a 1.73 ERA, had a successful throwing session Monday.
"He feels improved over yesterday," Farrell said. "We don't anticipate this being more than a couple days extended before he's back on the mound for us. We haven't yet set the rotation where he slots back in, but we obviously had to wait for his throwing session today to work out that, so obviously a positive day for him."
Alfredo Aceves started in place of Buchholz on Monday against Philadelphia. In Buchholz's last start, the right-hander gave up one run over seven innings in a victory against the White Sox. He noticed something was wrong the next day.
"I slept on my shoulder," Buchholz said. "I normally don't do that. For some reason I did. The night we got back from the road trip, got back in bed, had my little girl with me, and I fell asleep like that instead of on my back like I usually do. I could pitch [Monday] if I had to, but I don't have to. I'll take my time and get it all the way out."
Farrell has spaced Buchholz and Jon Lester out in the starting rotation this season in an attempt to lessen the strain on his bullpen. When Buchholz is ready to return, Farrell could ideally employ the same tactic, but it's less of a priority with the progression of starters John Lackey and Felix Doubront.
"That innings need hopefully is less of a demand for us, so maybe there's some flexibility on our part this time through than was the case two terms ago," he said.
Michael Periatt is an associate reporter for MLB.com. Follow him on twitter @MichaelPeriatt. This story was not subject to the approval of Major League Baseball or its clubs.