Ortiz to play first base for Red Sox in Philadelphia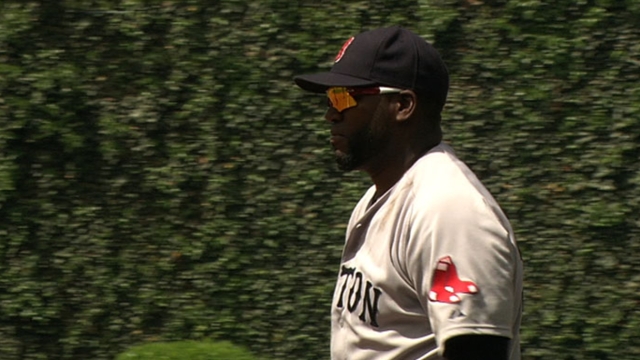 BOSTON -- Red Sox manager John Farrell plans to use slugger David Ortiz at first base during Boston's upcoming road trip to Philadelphia.
The Red Sox begin a two-game Interleague series in Philadelphia on Wednesday, and since the games will be in a National League park, there will be no designated hitter.
Farrell said he'll use the trip to give both Ortiz and starting first baseman Mike Napoli a day off.
"We plan to give each guy a day at first and a day off and be available to pinch-hit," Farrell said. "It's yet to be determined which day it will be, but we'll be able to use it to our advantage as far as a rest day for either guy."
Ortiz has not started a game at first base this season and has only started nine games at the position since 2011. The 37-year-old took some ground balls on Monday to prepare, and Farrell said he has no concerns.
"I think the one thing people overlook is that he's a pretty darn good first baseman and we have no issue at all with putting him at first base," he said.
The Red Sox have certainly relied on their designated hitter this season. Ortiz is hitting .341 with eight home runs and 34 RBIs in 32 games. The only guy on the team who has knocked in more runs is Napoli, who will have to sit out if Ortiz plays first.
An American League team playing in an NL park is a disadvantage, Farrell said.
"Our team isn't built like a National League team," he said. "While we've used our bench in certain matchups, we certainly don't use it to any extent to which a National League team does. That's not to make an excuse, that's just to know that there's two different style of play and teams are built to reflect that style."
Michael Periatt is an associate reporter for MLB.com. Follow him on twitter @MichaelPeriatt. This story was not subject to the approval of Major League Baseball or its clubs.