Farrell encouraged by Dempster's latest session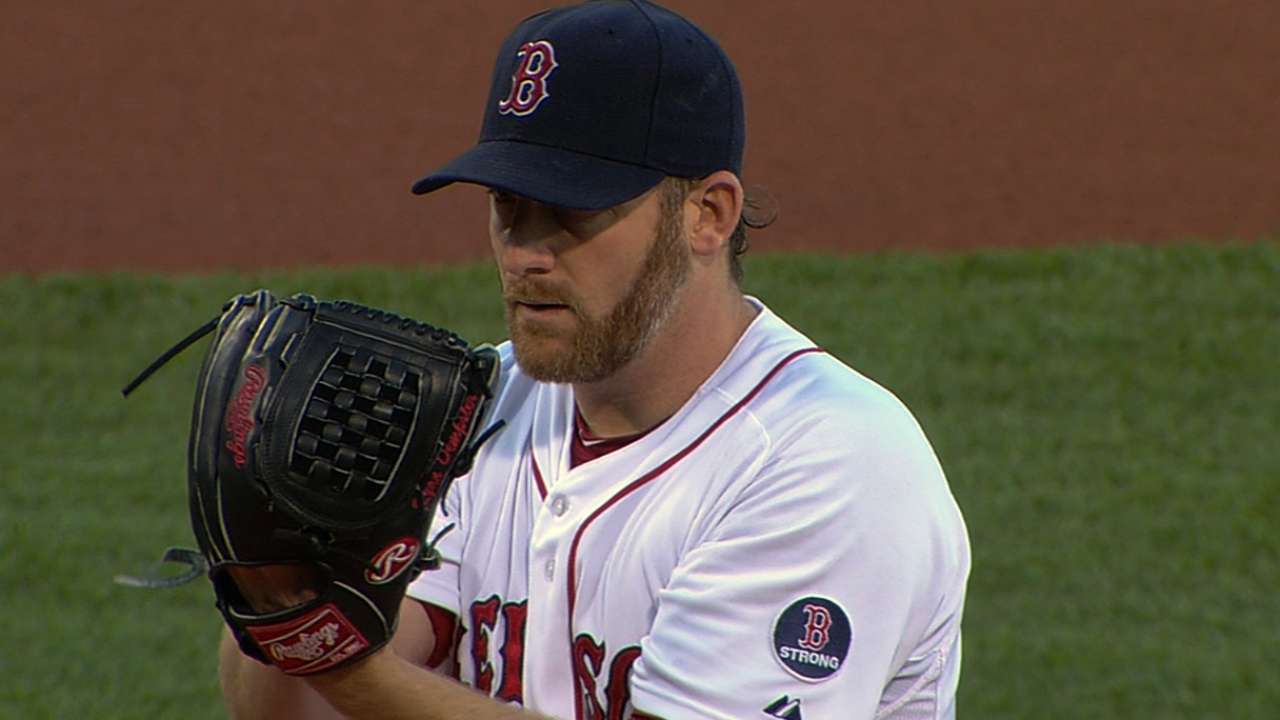 BOSTON -- After a strong start to the season, Red Sox starter Ryan Dempster has strung together a trio of rough outings.
Dempster recorded a 2.93 ERA through his first seven starts, but the right-hander hasn't lasted more than five innings in his previous three and has posted a 10.66 ERA in that span.
Manager John Farrell credited the rough patch to some issues in Dempster's throwing motion, but said he saw signs of improvement in his latest throwing session.
"He's been pushing the ball, and from a timing standpoint in his delivery, he's just been out of sync somewhat," Farrell said. "His side session the other day was encouraging from the standpoint of being able to repeat that delivery, and that's what we'll need from him tomorrow."
Dempster, who is scheduled to start Tuesday against the Phillies, has also been dealing with what Farrell described as a "cramping sensation in his groin."
"The fact is he's not only not worked downhill, it's taken away the shape and execution of his secondary pitches," Farrell said. "When he was right or when he was throwing well he'd be able to go to the slider or that cutter at any time in the count, or particularly on 3-2 for a number of strikeouts."
Michael Periatt is an associate reporter for MLB.com. Follow him on twitter @MichaelPeriatt. This story was not subject to the approval of Major League Baseball or its clubs.