Morales returns as Red Sox option Aceves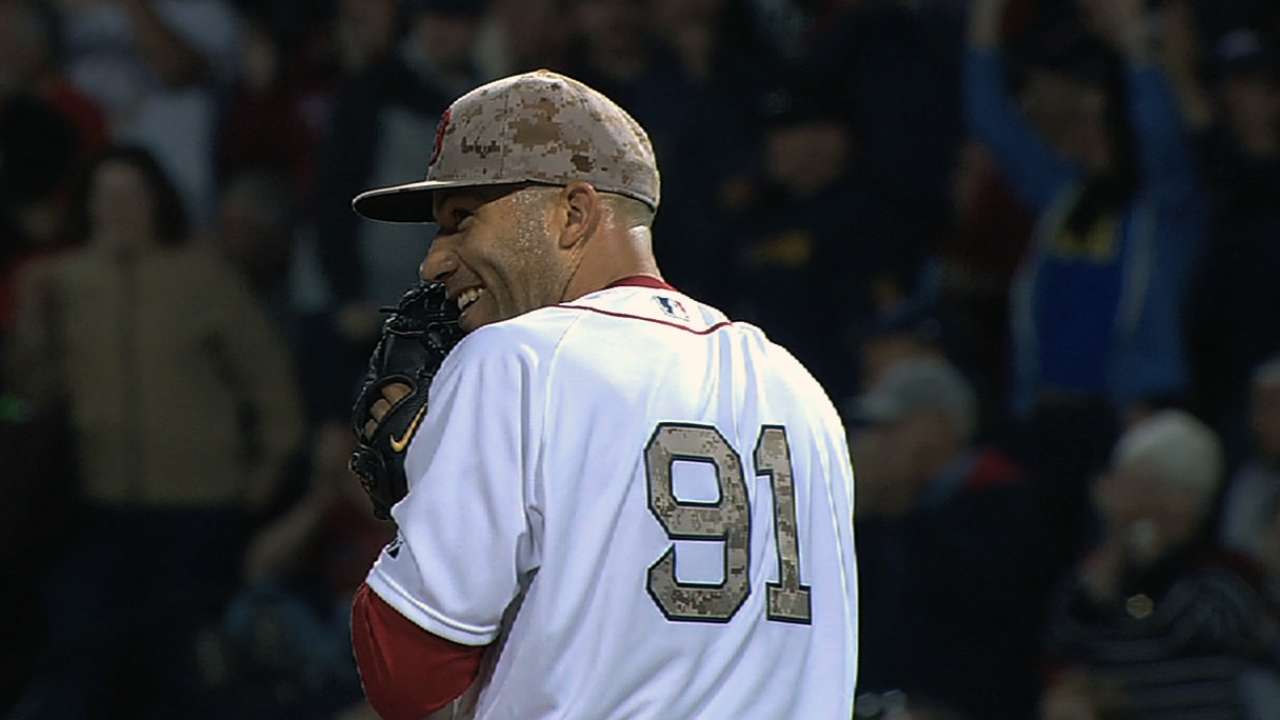 BOSTON -- Sometimes even a strong start isn't enough to keep a pitcher on the roster. Alfredo Aceves learned that the hard way on Tuesday, when he was optioned back to Triple-A Pawtucket a day after defeating the Philadelphia Phillies.
With lefty reliever Franklin Morales ready to be activated, the Red Sox needed a roster spot.
Aceves allowed seven hits and a run over six innings in Monday's win before being optioned for the second time this season.
However, Aceves at least improved is stock within the organization by recovering from the disastrous start he had against the Oakland Athletics on April 23.
"Well, even despite the way he pitched [Monday], I don't think anyone likes to be sent back to the Minor Leagues. Whether or not he sensed this was coming, I don't know that," said Red Sox manager John Farrell. "That didn't come up in our conversation. The fact remains, what we challenged him with when he went down after the Oakland start, he's been doing that more regularly, commanding the baseball, working ahead in the count.
"He pitched to his defense last night. He's a Major League pitcher who has had a lot of success in his career. This is disappointing for him. We recognize that. But that's where he's at right now."
As for Morales, he had dealt with back woes and a pec injury, delaying the start of his Major League season until Tuesday.
"It was a little frustrating," he said of his extended time on the DL. "But right now, I'm healthy. I want to be ready for any situation the manager needs me."
The former closer for the Rockies split time between the Red Sox bullpen and rotation last season, throwing 76 1/3 innings while striking out 76 and walking 30 with a 3.77 ERA. Opponents hit just .224 off him.
Morales has been stretched out as a starter during his rehab to add insurance to a rotation that currently has two pitchers, Ryan Dempster and Felix Doubront, battling inconsistencies.
Ian Browne is a reporter for MLB.com. Read his blog, Brownie Points, and follow him on Twitter @IanMBrowne. This story was not subject to the approval of Major League Baseball or its clubs.