Bradley excited to be back, likely to help off bench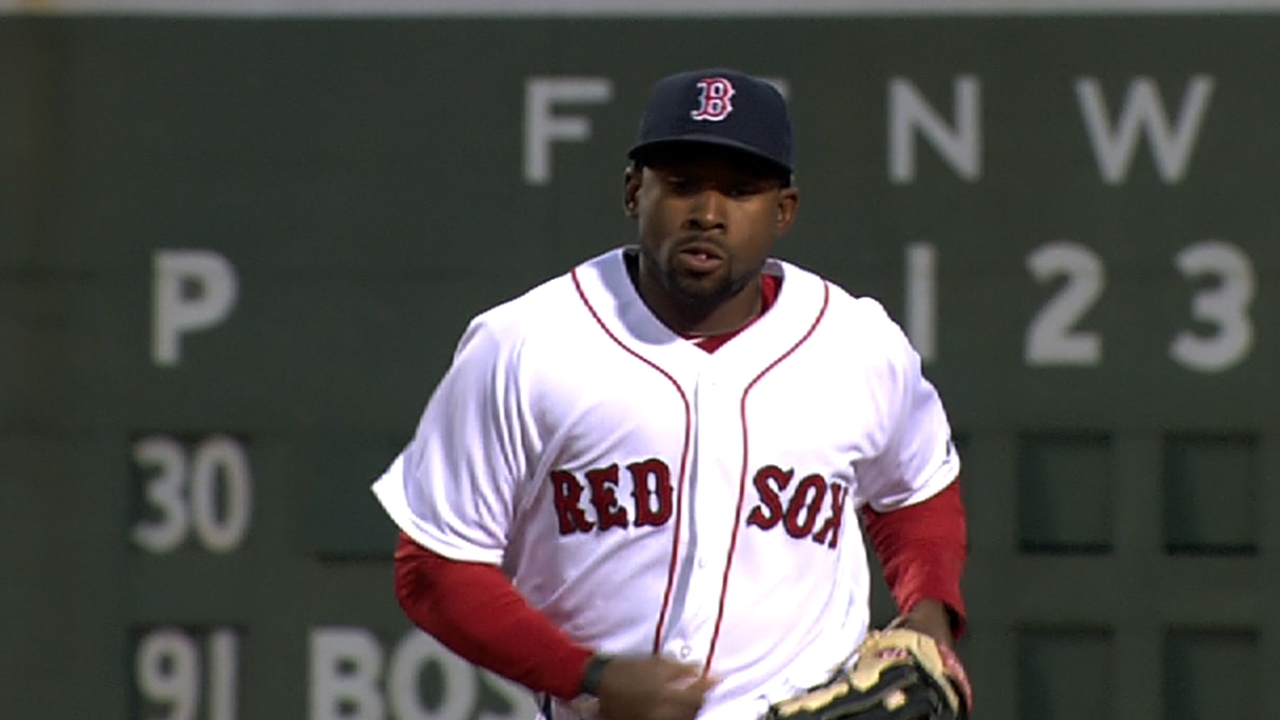 PHILADELPHIA -- Jackie Bradley Jr.'s second stint in the Major Leagues probably won't be a long one, but he's excited to be back to help the Red Sox off the bench.
When the Red Sox sent Bradley back to the Minors on April 18, he was in the midst of an 0-for-20 slump.
"I really just had to get my rhythm back," he said. "I felt like I could hit inside, outside, all those pitches, I just had to get my timing back. Then everything else just started clicking."
During his earlier stint with Boston, Bradley was the team's primary left fielder. This time, all positions are spoken for, and Bradley is essentially filling a roster spot until Shane Victorino returns in one week.
"It gives us an extra position player," said Red Sox manager John Farrell. "We fully expect in these couple of games there will be some different moves within the game that we'll be required to make. To get an extra position player, it's needed."
Bradley won't start in the two-game series against the Phillies.
"Not at this point," said Farrell. "Now, when we get into New York, that could change based on the matchups we have there. Certainly left field in New York takes a different look, particularly the ground to cover out there. Fact is, we'd go back to one of the few parks he's been in, so there would also be some comfort level for him there."
Ian Browne is a reporter for MLB.com. Read his blog, Brownie Points, and follow him on Twitter @IanMBrowne. This story was not subject to the approval of Major League Baseball or its clubs.