Nava's emergence impresses Farrell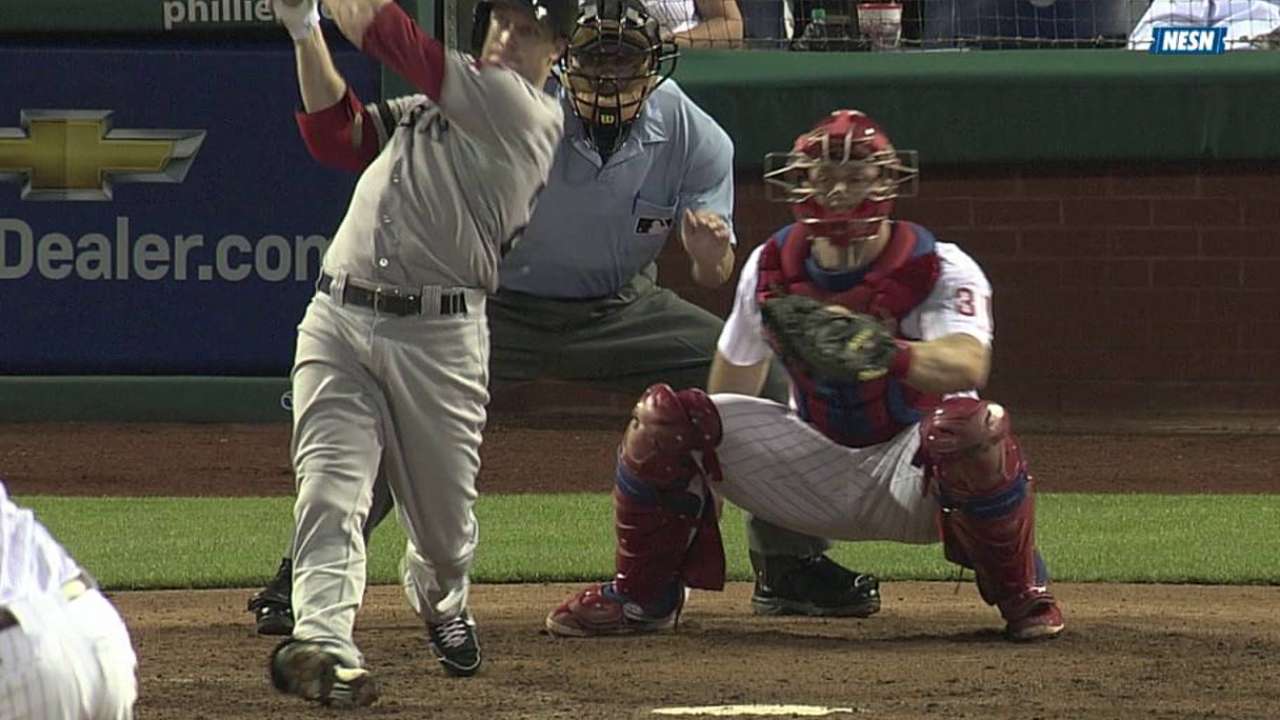 PHILADELPHIA -- Daniel Nava is no longer a fringe player, just trying to prove he belongs in the Major Leagues.
Anyone who has watched the Red Sox consistently this season can tell you that Nava has been one of the team's most dependable players.
He batted second on Thursday while starting in right field. Nava has started 43 of Boston's first 54 games, hitting .288 with seven homers, 33 RBIs and an .867 OPS.
Manager John Farrell first saw Nava play in 2010, when he was Boston's pitching coach. That was the season Nava -- a complete unknown at the time -- was called up to the Majors and hit a grand slam on his first pitch in the Major Leagues.
"Almost like a different player [now] -- one who's a better defender," said Farrell. "More than anything, over time, he's probably gained some confidence that he belongs here and is a very good Major League hitter -- not just because he sees pitches or works the count, but he's picked counts in certain areas that he can drive the ball.
"He's become a much better Major League right-handed hitter than he was in the past. To his credit, he's worked his tail off to be the player he is today."
Did Farrell expect Nava would be this much of a contributor?
"I don't want to slight him, but I've got to be honest with you -- no," Farrell said. "One, he's come on so much defensively -- and we saw it across the field last year, but as Spring Training started to unfold and we had some injury situations we were dealing with, he just kept coming along, kept coming along."
The perception of Nava started to change, according to Farrell, when the switch-hitter belted a game-winning three-run homer against Orioles lefty Wei-Yin Chen on April 8. Before that, the perception of Nava was that he wasn't much of a threat from the right side.
All of a sudden, it makes you open up your eyes and say, 'You know what? Maybe we don't need to just look at him as a one-sided guy.' He's had a lot of good at-bats from the right-handed side of the plate as well," Farrell said.
Ian Browne is a reporter for MLB.com. Read his blog, Brownie Points, and follow him on Twitter @IanMBrowne. This story was not subject to the approval of Major League Baseball or its clubs.