Papi breaks out mitt for first time in '13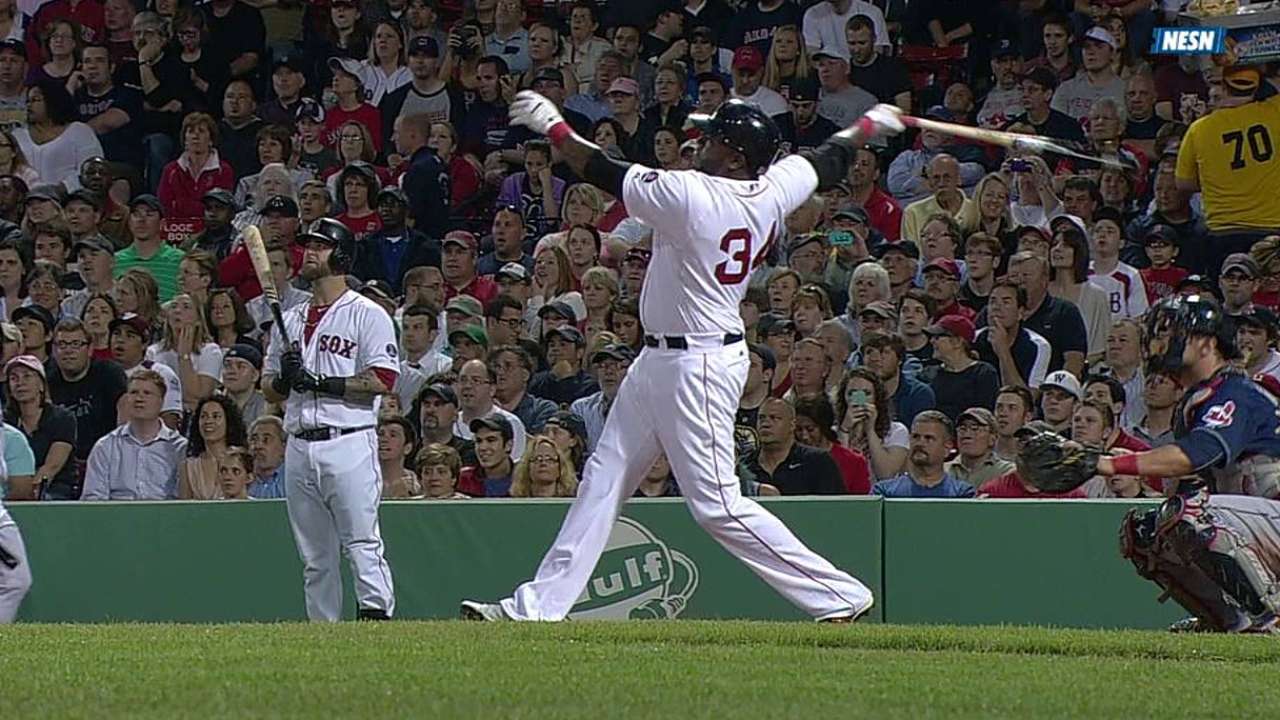 PHILADELPHIA -- While the media stood at David Ortiz's locker to ask him about playing first base for the first time this season Thursday, a baseball show was on the clubhouse television talking about the same subject.
Ortiz gleefully looked at highlights of himself making plays at first and bellowed, "Right there. Talk to that. Look at the hands!"
In truth, Ortiz is highly deferential on those rare nights he breaks out his glove.
Second baseman Dustin Pedroia joked to Ortiz that he would take anything in the air or on the ground that was hit anywhere in the vicinity of both players.
"I mean, I don't want to be in the way of Pedroia, or anything like that," said Ortiz. "So we talk about things and we make sure that there's some things that we need to talk about before it happens and when it happens, so everybody's in the right place. I tell Pedroia that everything that he can catch, 'Go and get it.'"
In truth, Ortiz has held his own at first when the Red Sox have called on him. Most memorable was the throw he made across the diamond to nail the Cardinals' Jeff Suppan at third base in the 2004 World Series. Ortiz also made a nifty scoop in the clinching Game 4 of the 2007 Fall Classic at Denver.
The fact Red Sox manager John Farrell has no reservations about putting Ortiz in the field is a good sign of how the slugger is feeling physically.
"I've got to give credit tp the baseball activities, the doctors and the trainers," Ortiz said. "They've been working on me every day."
Following Thursday's game, Ortiz can put his glove back in a storage box until Aug. 19-25, when the Sox play a pair of three-game series against the Giants in San Francisco and the Dodgers in Los Angeles.
Ian Browne is a reporter for MLB.com. Read his blog, Brownie Points, and follow him on Twitter @IanMBrowne. This story was not subject to the approval of Major League Baseball or its clubs.