Buchholz healthy, will start Sunday night in Bronx
Red Sox righty missed one turn in rotation due to right AC joint issue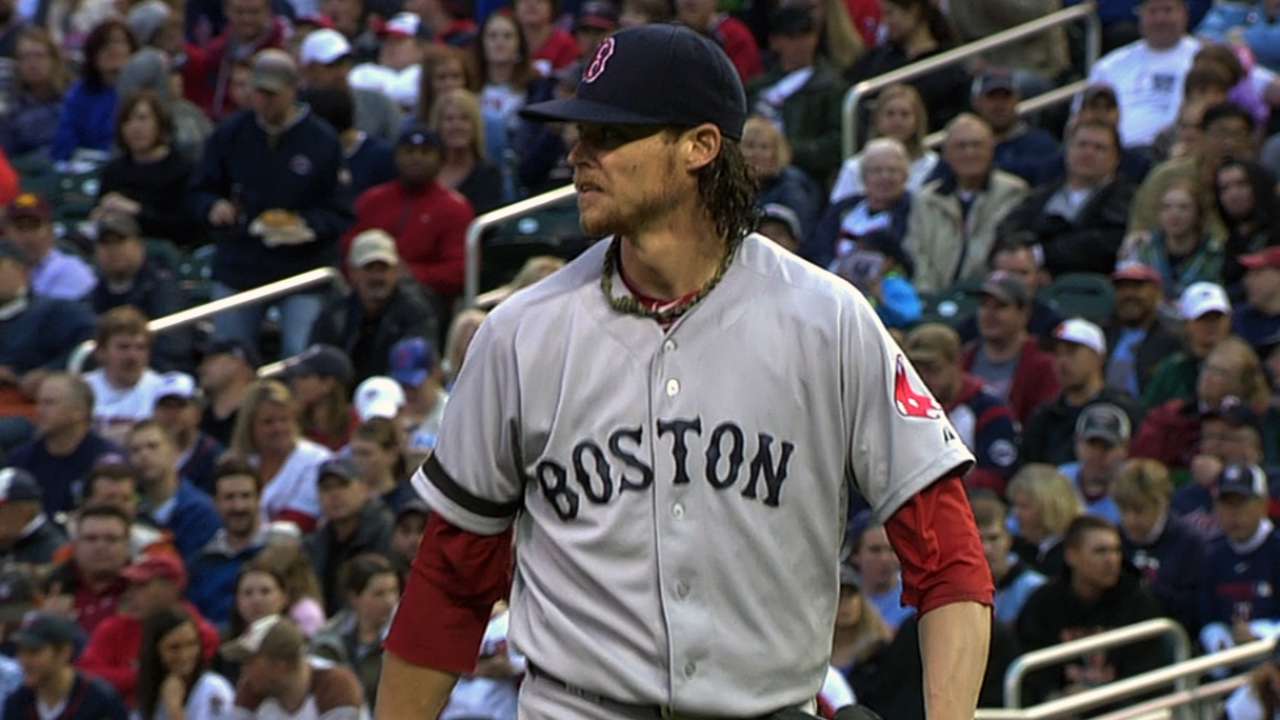 PHILADELPHIA -- Clay Buchholz is healthy and ready to return to the rotation on Sunday night when the Red Sox complete a three-game series at Yankee Stadium.
It turns out that the right AC joint that Buchholz injured while sleeping in an awkward position was nothing more than a little nuisance that took a few days to heal up.
He wound up missing one turn in the rotation.
"The place I originally felt the stiffness, it's pretty much gone," said Buchholz. "It's just the soreness from, like I said [Wednesday], from messing around and pulling and tugging with the muscles [in the training room], but no, it just feels muscular. In the bullpen, I threw pretty much max effort. The ball came out of my hand a lot better there too."
Buchholz will follow Jon Lester and Felix Doubront in the three-game rivalry showdown with the Yankees.
"It's still early, but it's always fun pitching in a series like that -- particularly in that ballpark," said Buchholz. "It's a tough place to pitch sometimes, but when you can go out there and win two out of three games, it definitely gives your team a boost."
The right-hander is just relieved he didn't need to miss any extended time, considering he is in one of the best pitching stretches of his life -- opening the season 7-0 with a 1.73 ERA.
"That's the part that stinks about it, going out there and you feel good about everything you're doing and then you hit a little bump in the road," Buchholz said. "I feel pretty confident. I haven't lost the touch of any pitches and if I have, I have some days to tinker with it and have the ball feel comfortable in my hand.
"I'm ready to get back out there. It's hard sitting around watching your team battling and trying to win games and not being a part of it. As far as how I feel, I feel like I'll be ready to go."
Ian Browne is a reporter for MLB.com. Read his blog, Brownie Points, and follow him on Twitter @IanMBrowne. This story was not subject to the approval of Major League Baseball or its clubs.