Tight groin keeps Ellsbury out of lineup vs. Yanks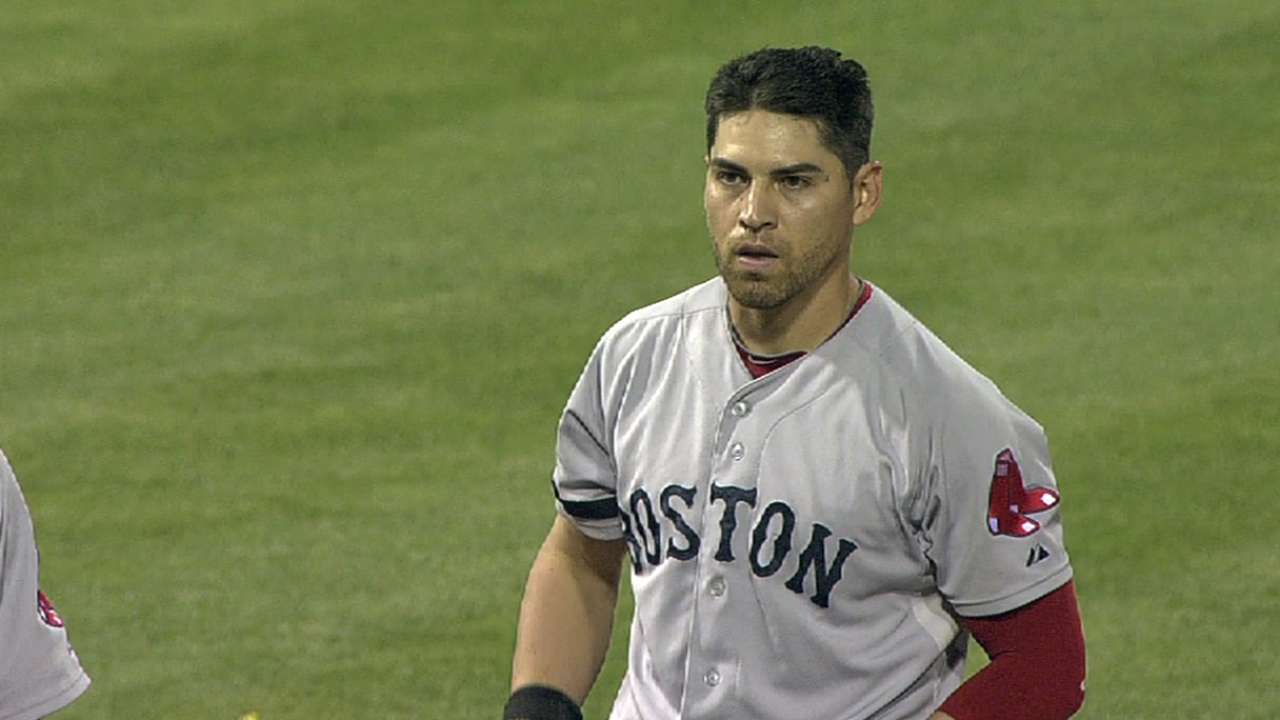 NEW YORK -- The fifth steal set a club record, but it'll cost Jacoby Ellsbury some playing time.
A day after he become the first Major Leaguer to steal five bases in a game since Carl Crawford did it in 2009, Ellsbury was held out of the Red Sox lineup for the series opener against the Yankees with left groin tightness.
Ellsbury said he felt it on his fifth steal in the 9-2 victory over the Phillies and was only able to jog lightly from that point on. He's considered day-to-day.
"I'll see how it is tomorrow," he said. "But, yeah, I got here early and got all the treatment I could get, and it continued to stay tight, and I want to do the right thing so it doesn't get worse."
Before Friday, Ellsbury had played in 54 of the team's 55 games this season.
"I always want to be in there, especially a game like this," he said. "It's always fun to play. It'll definitely be a great atmosphere. But I'll take care of it, and it shouldn't be a problem."
Playing center field on Friday is Jackie Bradley Jr., who was expected to simply add bench depth before Shane Victorino returns from the 15-day disabled list, which could be as early as June 5.
Bradley was hitting .354 with a .457 on-base percentage in Triple-A Pawtucket, though Bradley's defensive ability was what manager John Farrell initially expected to make an impact in this series.
"He's going to be solid for us [in center]," Ellsbury said. "It'll be fun to watch him tonight."
Jason Mastrodonato is a reporter for MLB.com. Follow him on Twitter @jmastrodonato. This story was not subject to the approval of Major League Baseball or its clubs.