Sox taking cautious approach with Victorino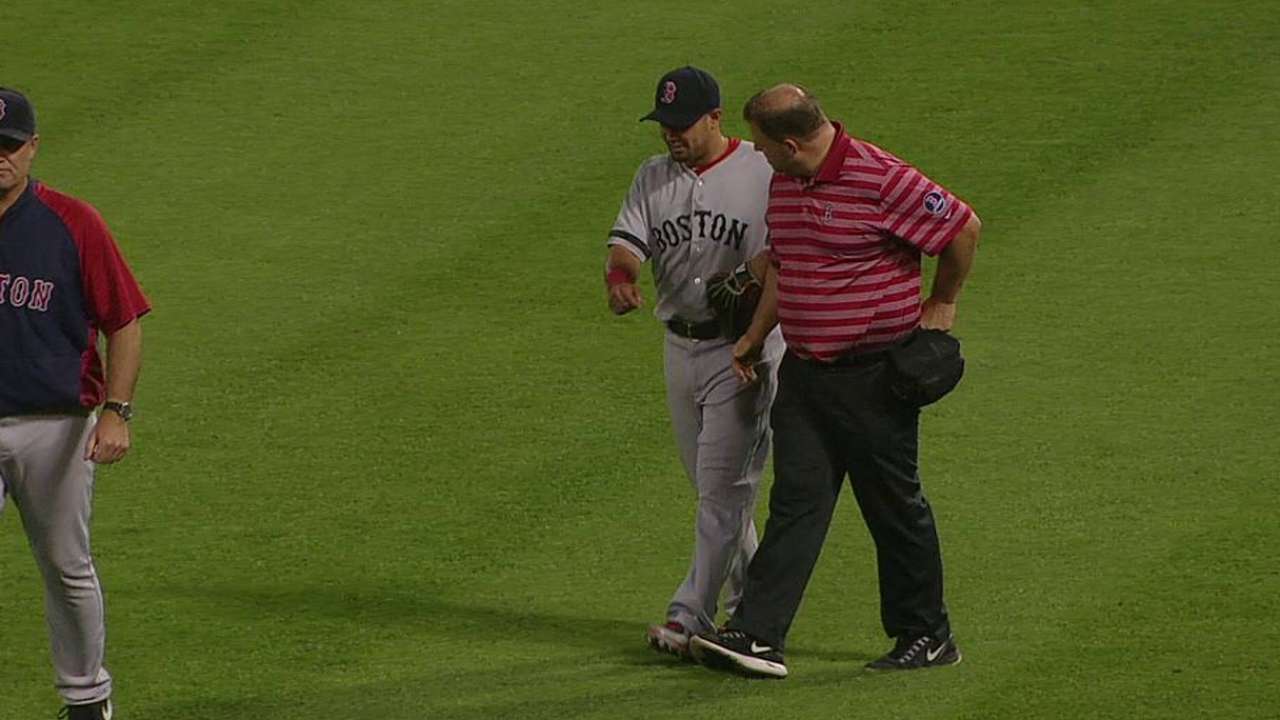 NEW YORK -- There's a chance that Shane Victorino may not be activated Wednesday, the first day he's eligible to return from the disabled list due to a sore back and left hamstring, as originally expected.
The Red Sox need to see how his body responds to increased intensity in running the basepaths before they decide when Victorino will be sent on a rehab assignment and how long he'll stay.
"I'd still like to think that Shane's return to us is going to be right on his activation date or right after that," Farrell said. "He took early BP today with no issue. The thing that we're going through right now is just reconditioning in that lower back/left hip/left hamstring. That's all being tested with increased activity."
Farrell said the Sox aren't slowing down Victorino, who hasn't played since May 20, they're just leaving an open window of time should his body not respond quickly.
"I just have to be clear that as he ramps up the intensity with running, we're going to adjust if need be to how he responds to that," the manager said.
Victorino has swung the bat with no issues.
If his body responds well, he could begin a rehab assignment with Triple-A Pawtucket as soon as Monday.
"We've just got to make sure that we don't rush through the last phases of this to where it might set him back unexpectedly," said Farrell.
Jason Mastrodonato is a reporter for MLB.com. Follow him on Twitter @jmastrodonato. This story was not subject to the approval of Major League Baseball or its clubs.