Ellsbury improving, but held out of Saturday's lineup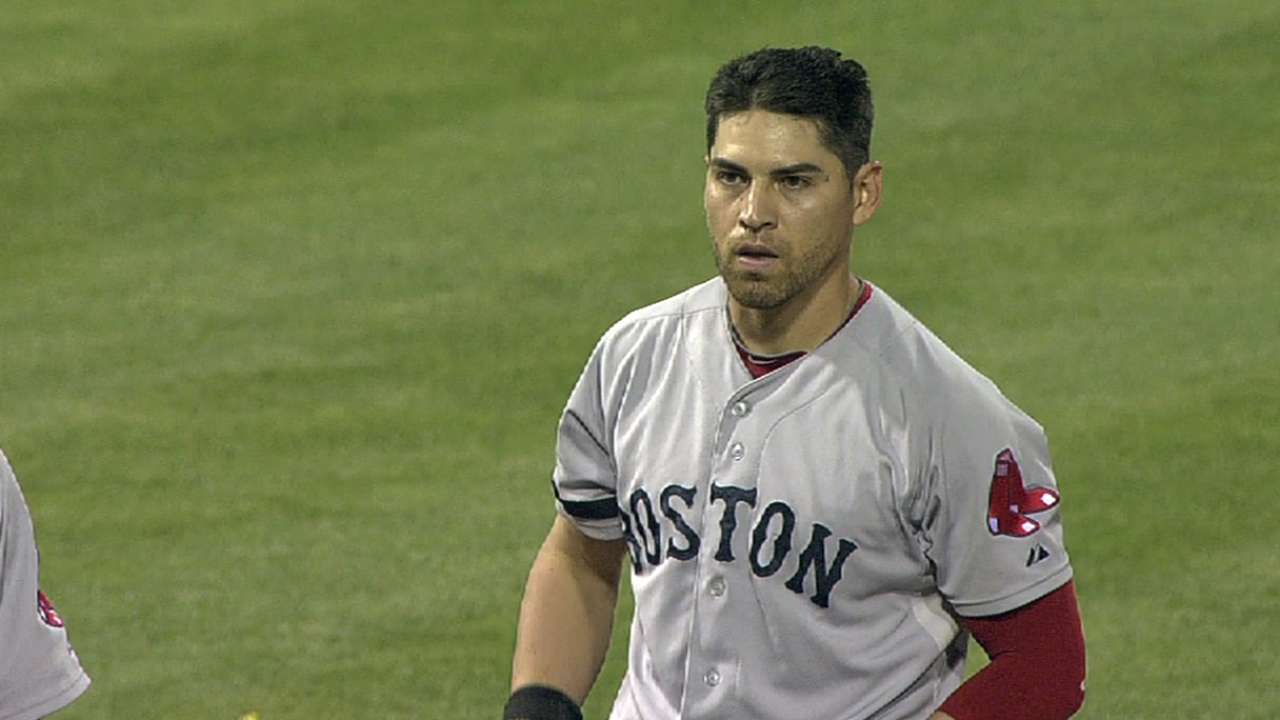 NEW YORK -- Jacoby Ellsbury was held out of the Red Sox's lineup against the Yankees due to left groin tightness for the second straight game on Saturday.
Manager John Farrell said Ellsbury, who is still day to day and has shown signs of improvement, wasn't available off the bench.
Ellsbury said he felt stiffness on his fifth stolen base in Philadelphia on Thursday night and was hoping to take a cautious approach to returning. With Shane Victorino already on the disabled list, the Red Sox are short outfielders.
"The improvement that Jacoby has made as far as yesterday to today is very encouraging," Farrell said. "Not ruling out tomorrow as his availability, but still, we've got to monitor and check in with him when he comes to the park. But the improvement is encouraging today."
Jackie Bradley Jr. was in center field for the second straight game Saturday.
Jason Mastrodonato is a reporter for MLB.com. Follow him on Twitter @jmastrodonato. This story was not subject to the approval of Major League Baseball or its clubs.