Red Sox unlikely to put ailing Ellsbury on DL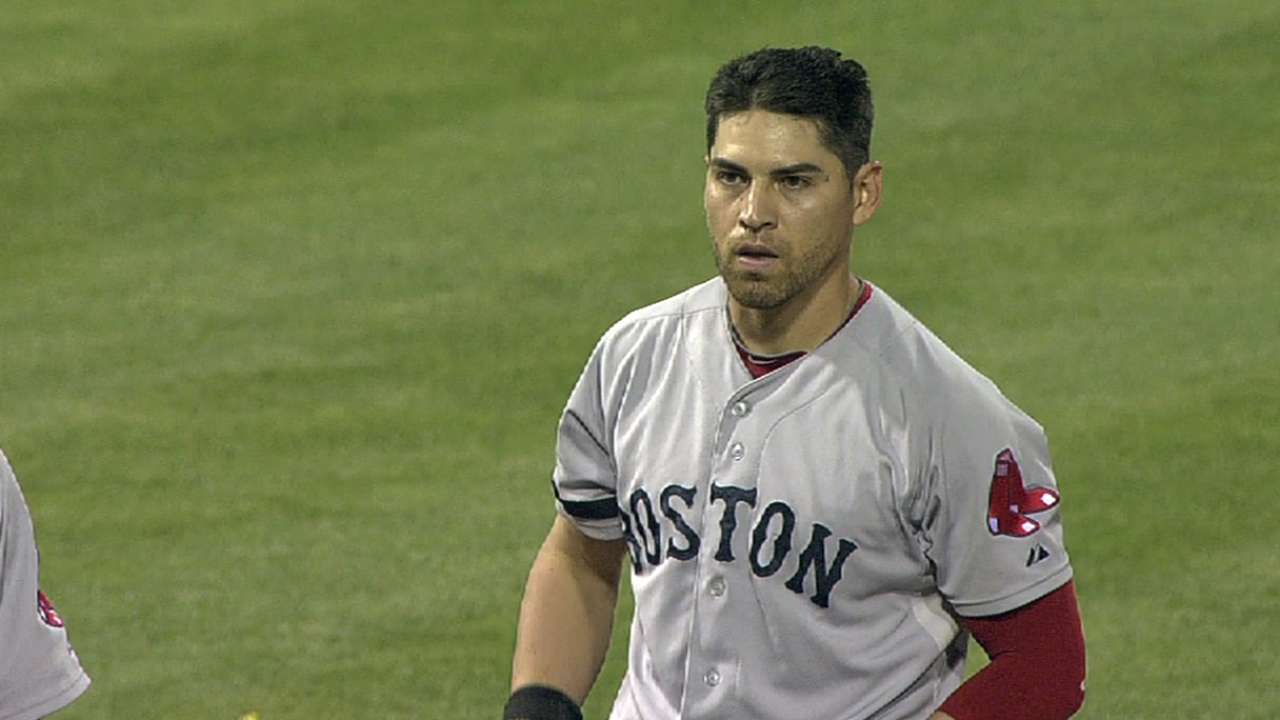 BOSTON -- Jacoby Ellsbury's current ailment is taking longer to heal than initially expected, but it shouldn't cost him a trip on the 15-day disabled list, Red Sox manager John Farrell said Tuesday.
Ellsbury, who hasn't played since Thursday due to left groin tightness following a five-steal night against the Phillies, was held out of the lineup again Tuesday, but was on the field to do some running.
Farrell said Ellsbury had not yet been ruled out of Boston's next game on Wednesday against the Rangers, but the manager has also said that before each of the last three games.
"We're hopeful this takes a complete turn over the next couple of days," Farrell said. "We have to get him through some functional testing today and see how he responds to that."
The injury was untimely for Ellsbury, who was hitting .245 as of May 25, but went 11-for-23 with five extra-base hits and seven steals over his next five games to raise his average to .268.
Jason Mastrodonato is a reporter for MLB.com. Follow him on Twitter @jmastrodonato. This story was not subject to the approval of Major League Baseball or its clubs.