Carp ejected late in rout over Rangers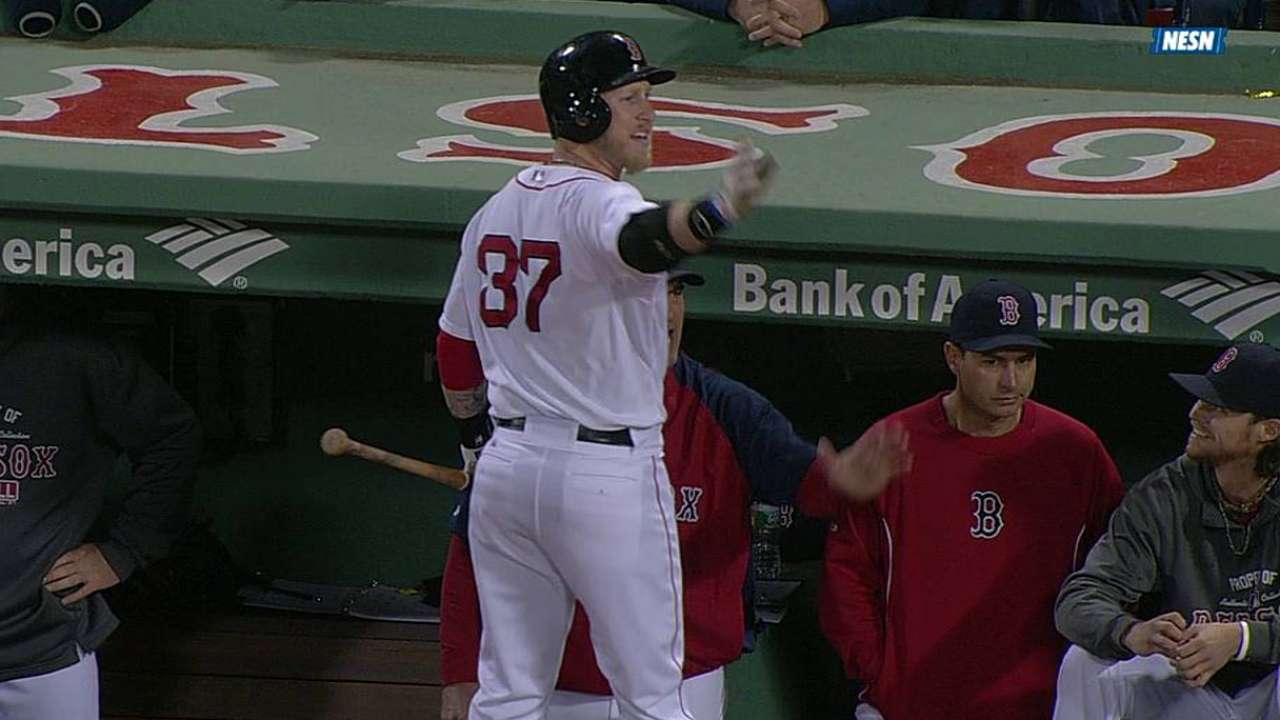 BOSTON -- Rangers outfielder David Murphy was relegated to mop-up duty on the mound in the eighth inning of the Red Sox 17-5 win Tuesday. And he struck out Mike Carp.
Carp went down looking on a curveball at the top of the zone that home plate umpire Andy Fletcher called a strike. Moments after he walked away, Carp was ejected by Fletcher.
"Apparently he made some gestures from the dugout that Andy Fletcher didn't like, and he ended his night pretty quick," Red Sox manager John Farrell said.
Farrell briefly left the dugout to argue, but crew chief Joe West joined Fletcher in directing him back to the dugout and Farrell retreated quickly.
For Carp, who finished 3-for-4 with his fourth homer of the season, it marked his first career ejection in the Majors, though he said he's been ejected multiple times while in the Minors.
"I literally just shook my head and walked away," Carp said. "Anytime it's a position player it makes for an interesting atmosphere. And getting tossed on top of that makes it that much more unbelievable."
Jason Mastrodonato is a reporter for MLB.com. Follow him on Twitter @jmastrodonato. This story was not subject to the approval of Major League Baseball or its clubs.