Gomes: Pretty much everyone says 'thank you'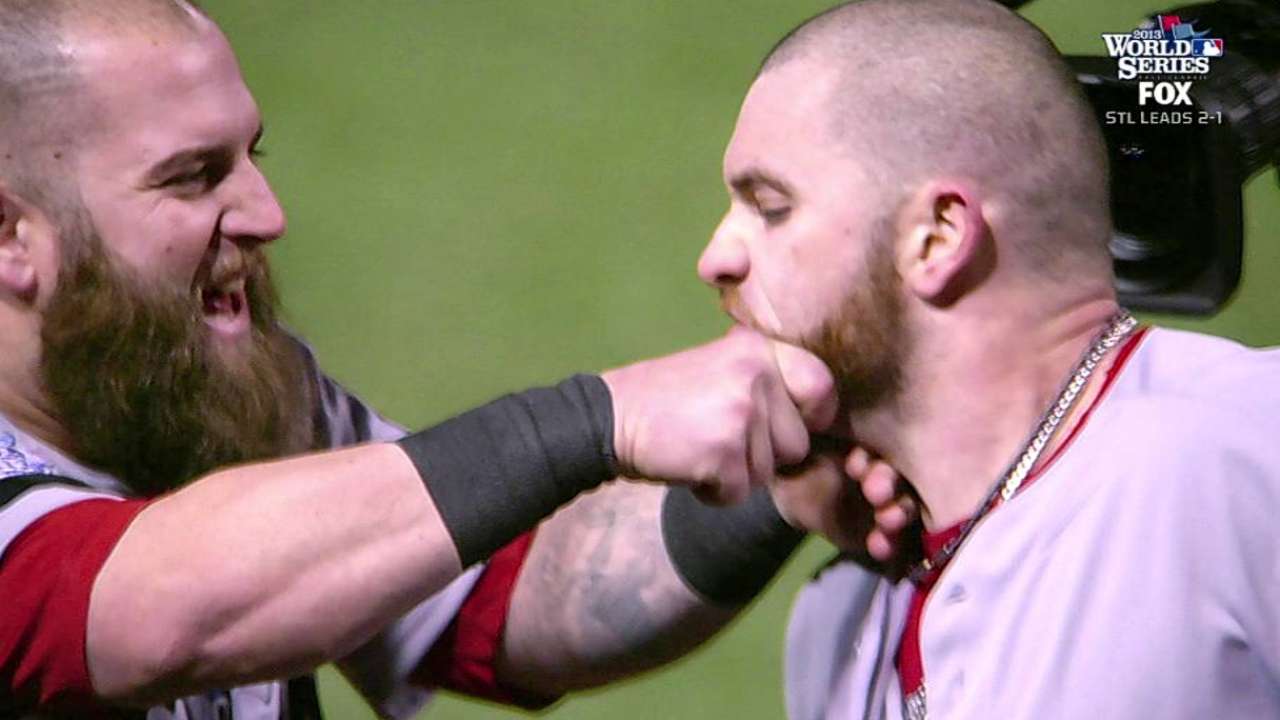 BOSTON -- It has been more than a year since Jonny Gomes signed with the Red Sox, but it was only recently that he realized just how important the team is to the people -- both near and far.
"The majority of the people, they don't say 'congratulations,' which I thought was coming," Gomes said Wednesday before a Red Sox Town Hall meeting at Northeastern University. "Pretty much everyone says 'thank you.' Thank you for the mindset change, thank you for the smiles, thank you for getting the city back to where it was, thank you for getting the Red Sox back to where it belongs."
Gomes also noted how after the Boston Marathon tragedy, people jumped on the backs of the Bruins, then the Sox and most recently the Patriots. He didn't expect the Red Sox winning it all to mean as much as it did.
"It kind of caught me off guard a little bit," Gomes said. "It shows how deep that Sox Nation is. It's not really win-loss record. It's a pretty deep religion."
This offseason has been unlike any other in Gomes' career, as one might expect after playing for an extra month. Besides having less time to ramp up for Spring Training, Gomes said that even now, a full 12 weeks after the clincher, the feeling does not feel completely real.
"I kept pushing it back," Gomes said. "Right after Game 6, I said it'd sink in when we hit the parade. After the parade, it's like, 'I have to wait till I get my ring.' It still hasn't sunk in 100 percent."
Tim Healey is a contributor to MLB.com. This story was not subject to the approval of Major League Baseball or its clubs.