Farrell eager for first use of expanded replay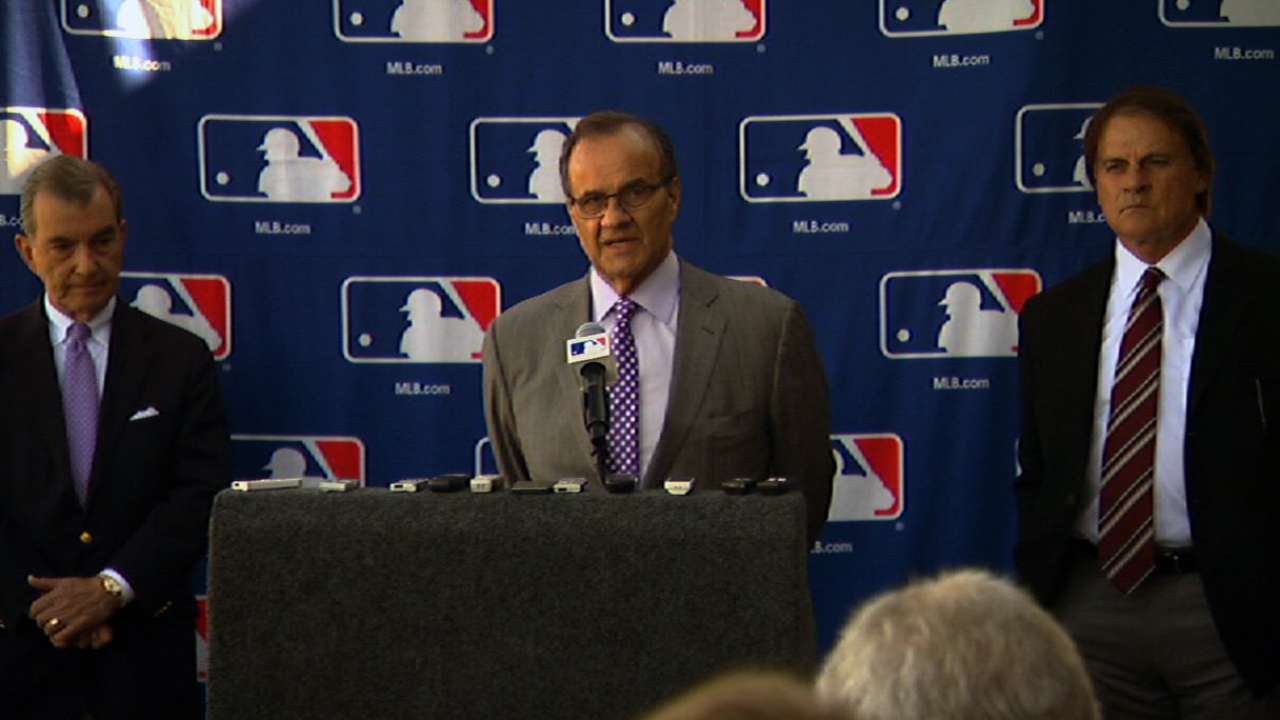 BOSTON -- Like it or not, Major League Baseball will employ a more extensive version of instant replay this season. Consider Red Sox manager John Farrell among those excited to see it happen.
"I think in the end, everyone wants to get the calls right," Farrell said Wednesday at Northeastern University prior to a Red Sox Town Hall. "If this is another tool that we have to use, then we're better off for it."
With the new replay system, managers will get one challenge in the first six innings; if they are successful with it, they will get one more. The crew chief will decide which plays are reviewed starting in the seventh.
Farrell was sure to mention that the strategy and idiosyncrasies of the new system will develop as managers gain higher degrees of comfort.
"The biggest familiarity we have to get is how much time do we get," Farrell said.
Say there is a close call at first base. A manager will go out to argue, but Farrell isn't sure how quickly the request for a replay will need to come about. Is it instant? Or can he argue before asking the umps to take a look? The latter would give team officials more time to review the play and signal whether or not the manager should indeed request a formal review.
However it plays out, more changes are likely to come.
"We also know that this is year one of it," Farrell said. "We fully expect that there's going to be adjustments made year after year until a final challenge system is in place."
Tim Healey is a contributor to MLB.com. This story was not subject to the approval of Major League Baseball or its clubs.